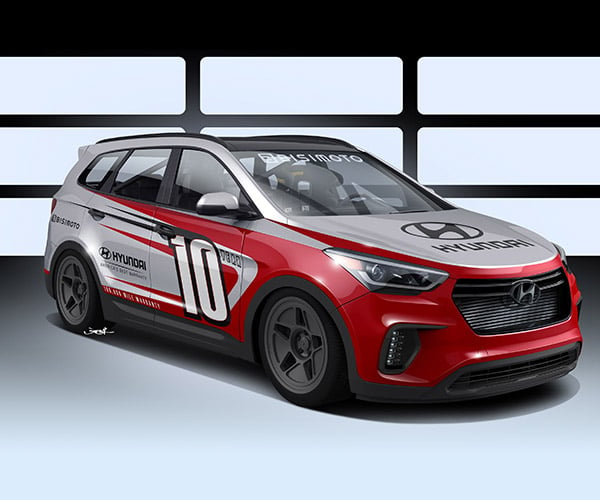 Hyundai and Bisimoto have teamed up to create another crazy SEMA vehicle, with this massively hopped up SUV. I want to drive it so bad it hurts. The SUV started life as a Santa Fe but has so much power now that it has been called the Santa-Fast SUV.
This thing has a custom rear wheel drive configuration with a 6-speed manual transmission and packs a twin turbo V6 making 1040hp. It has a twin-turbo setup and almost every component inside the engine appears to have been replaced.
Inside the vehicle are Momo racing seats, racing harnesses, and a roll cage. We don't have any performance stats yet, but thing will undoubtedly haul all kinds of ass.
Source:: 95 Octane