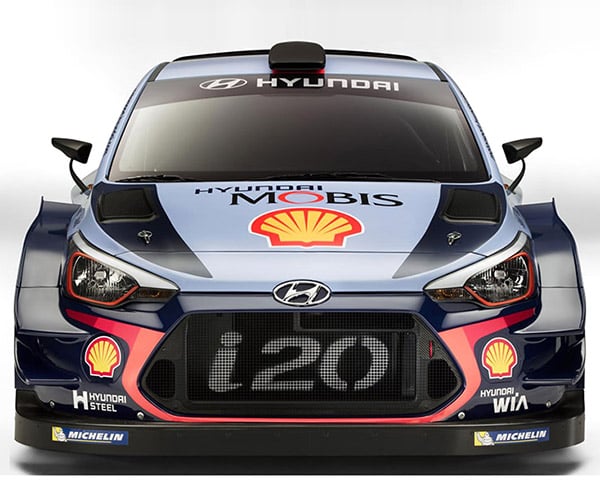 The FIA World Rally Championship will see a few changes for the 2017 season, namely the rules are loosened up a bit and as a result there will be new cars to inject a bit of new excitement into the series. Take the new Hyundai i20 WRC race car for instance. This car looks like a beast.
The new rules allow more aero bits, and cars able to have a 60mm (2.36″) wider front bumper overhang, 55mm (2.16″) wider, with aero ahead of the front wheels and the rear aero can be 30mm (1.18″) wider. The rear wing is also much larger than before.The entire car is also allowed to be 25kg (~55 lb) lighter. Cars can also have more power. In the i20's case, we're looking at a jump from 335 hp to 381 hp for this year's car.
All this adds up into a new WRC car that looks fantastic and should perform much better. I rather like rally racing, sadly it's not commonly seen on television here in the U.S.
Source:: 95 Octane