By Paul Strauss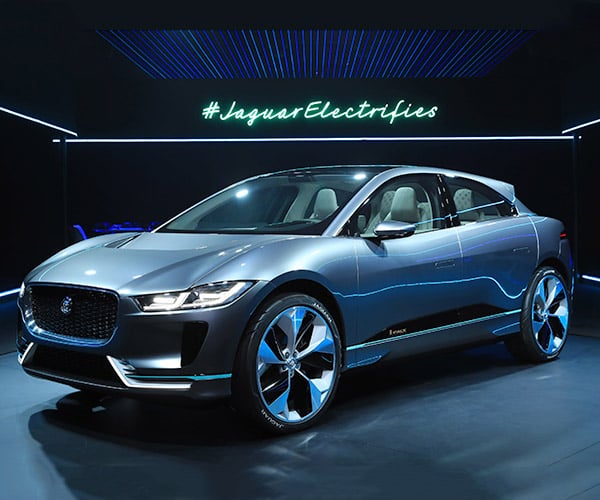 Up until now, there haven't been many choices in the way of fully-electric SUVs or crossovers. In fact, the Tesla Model X is about the only game in town. It's no secret that I think the Model X is downright hideous, so I can't imagine plunking down over $100,000 for one, even if it is fast and has great driving range. Now, there's an electric crossover in the works that could give the Model X a run for it's money, and it's coming from an unexpected source – Jaguar.
The surprise reveal of the Jaguar I-PACE has set hearts aflutter at the 2016 LA Auto Show, with a design that's every bit as good looking as Ian Callum's other recent vehicles, including the F-PACE and F-TYPE. Unlike fossil fuel powered Jaguars, the I-PACE has a very short hood, and a more open and spacious interior thanks to the lack of a transmission tunnel.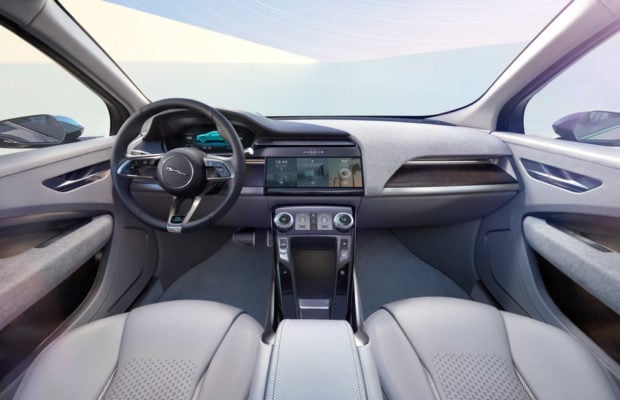 It's powered by a pair of electric motors which drive both front and rear axles, and produce an impressive 400 horsepower and 516 lb-ft. of torque, launching the vehicle from a standstill to 60 mph in about 4 seconds. In other words, this EV will be as fast off the line as an F-TYPE. Jaguar also intends on making it agile and fun to drive
Driving range from its 90 kWh lithium-ion battery is currently estimated at 220 miles, and Jaguar says that using a publicly-available 50kW charger, a full charge can be achieved in just over two hours.
The I-PACE Concept is being touted as a "production preview" of a vehicle headed to dealerships in the second half of 2018, so it's not just some pipe dream either. If you're interested in buying one, you can register your interest now on the Jaguar website. There's no word at this point how much the I-PACE will cost, but I'm really hoping they find a way to undercut Tesla significantly.
Source:: 95 Octane