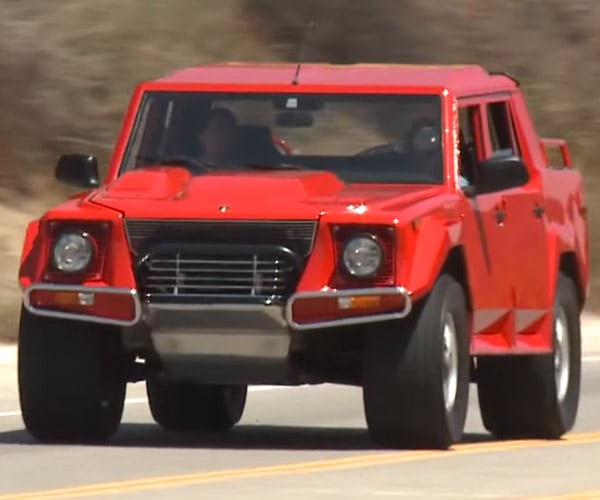 Back in the late '80s and early '90s, Lamborghini was early to the high-end exotic SUV party with a very strange, yet oddly sexy truck called the LM002. This off-roader is boxy and has all the angular bodywork you expect of Lamborghini.
It is a four-door SUV with a small truck bed and used a V12 engine out of the Countach. Buyers wanting more power could get a 7.2L V12 Lambo normally crammed inside offshore powerboats. Jay Leno got to go hands on with one of these exotic off-roaders in the latest edition of Jay Leno's Garage.
The thing I always remember most about this particular Lambo is a short-lived TV show from the late '80s / early '90s called Nasty Boys. The police got to keep what they seized from drug dealers, and the team rode around in one of these Lambos.
Source:: 95 Octane