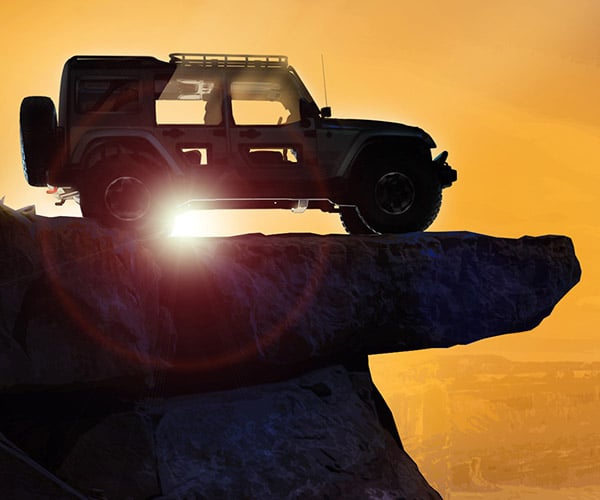 Next month marks the 51st annual Easter Jeep Safari in Moab, Utah. Each year, Jeep offers up some cool concept vehicles that participate in the event, and the automaker is teasing two of the concepts that will be on hand this year.
The first concept looks as if it has a modified roof with some kind of a gear-hauling basket on top. One of the most noticeable aspects of that Jeep is that it appears to have cutouts in the bottoms of the doors, letting you see inside the cabin.
The other teaser is a Jeep that appears to have cut-off fenders and is be missing its B-pillar. It also looks to me like it has its front wheels pushed much further out than a normal Jeep.

That also looks like a stainless header, perhaps indicating a big V8 under the hood.
Fortunately, we won't have to wait too long to see what Jeep has in store – the 2017 Easter Jeep Safari kicks off on April 8.
Source:: 95 Octane