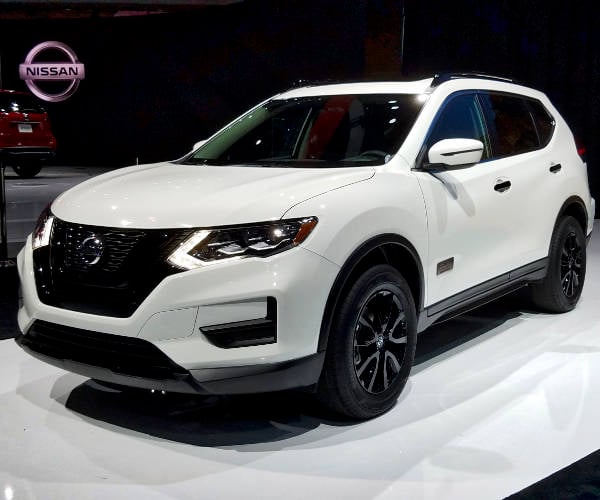 Star Wars fans; don't let the idea of a "special edition" scare you away. We all know what happened when George Lucas decided to recreate the original trilogy into the remastered special editions. This Nissan is nothing like that. It is, however, for die hard fans. Check out the 2017 Nissan Rogue: Rogue One Star Wars Limited Edition.
This special edition Nissan Rogue crossover is the first vehicle to ever be created using Star Wars-branded elements. Officially licensed and approved by Disney, the Rogue has a lot of cool touches. Available in only black or white, the SV trim Rogue has darkened exterior bits, a Rebel Alliance matte logo on each side of the rear, illuminated Star Wars door sills, special badging, and even Rebel Alliance and Galactic Empire logos in the cup holders.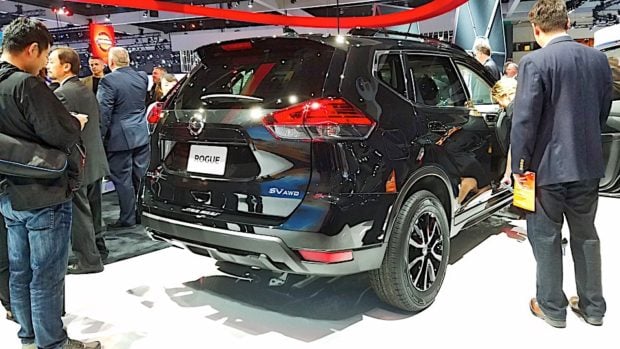 For the uber-nerd, the Nissan Rogue: Rogue One Star Wars Limited Edition comes with a special Death Trooper helmet. In a partnership with Gentle Giant, the Death Trooper 1:1 scale helmet replicas are exclusive to this vehicle, and won't be available, officially, anywhere else. There will probably be some on eBay, though.
5,000 of the compact SUV will be available in the United States, which accounts for three at each dealership. Two will be available at each dealership, a white one and a black one, for all 200 dealerships in Canada. The package itself is $1,990 (US), which is only available on the SV trim with the Sun and Sound Touring Package.
They're already officially in production, so if you want one get a hold of your local Nissan dealership to try to secure one of your own. While many wouldn't consider buying a movie special edition vehicle, it'll surely sell out rather quickly. We also wouldn't be surprised if that Death Trooper helmet sells for more than the cost of the option package in the near future.
Source:: 95 Octane