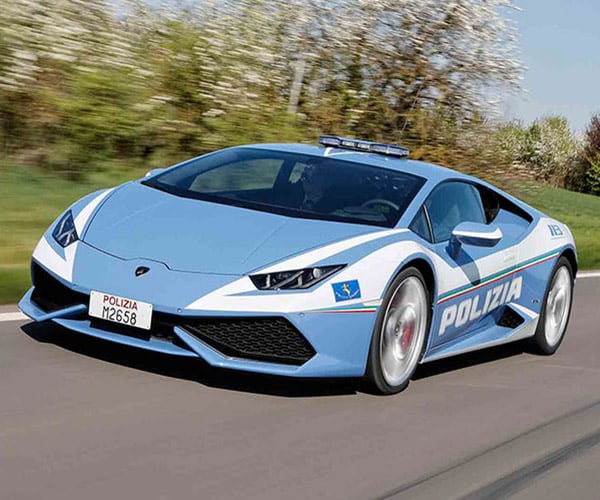 Lamborghini gifted the coolest cop car to the Italian Highway Patrol this week. The cruiser is a Lamborghini Huracán that is specially outfitted for police duty. It's been painted in the official blue color of the police force and has graphics that look like the Italian flag.
This is a real police car, and not just for show. On the roof are flashing blue lights and inside, the car has a gun holster, portable fire extinguisher, police radio, computer, camera, and other equipment. It's also outfitted for medical transport of blood or organs with a refrigerator in the front luggage compartment. It also has a defibrillator ready for action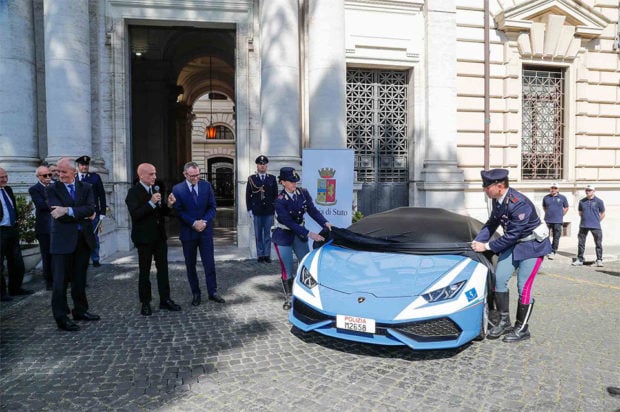 Power comes from a 610-hp V10 engine, so the officers should have little trouble catching up with fleeing criminals. The Huracán will be on patrol in Bologna, Italy where Lamborghini is headquartered.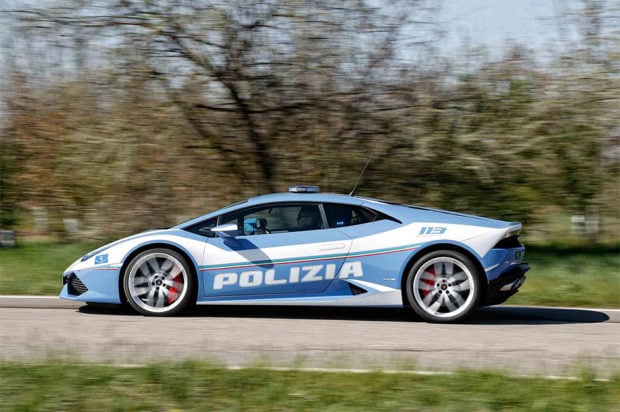 Source:: 95 Octane