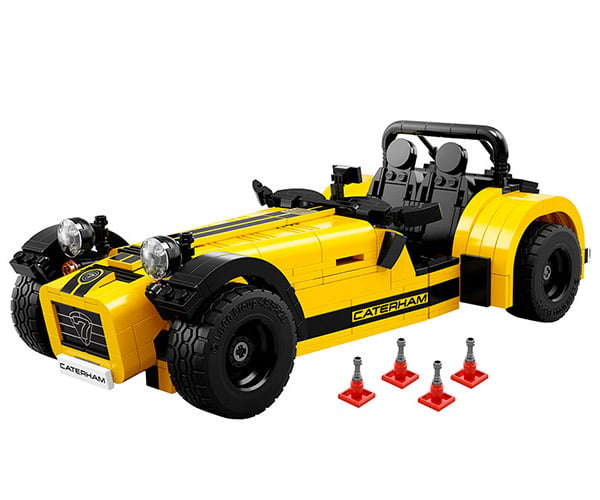 If you love LEGO and you love sweet, Caterham's sweet Lotus 7 reproductions, this new LEGO Ideas kit is the perfect way to roll. LEGO kit 21307 is a Caterham Seven 620R. The 771-piece kit builds a nicely sized model that measures in at 3″ high x 11″ long x 5″ wide.
The LEGO version of the car looks amazing, and features such details as a removable nose cone, engine and engine cover, an opening boot (trunk for us Americans), and four tiny axle stands for changing tires.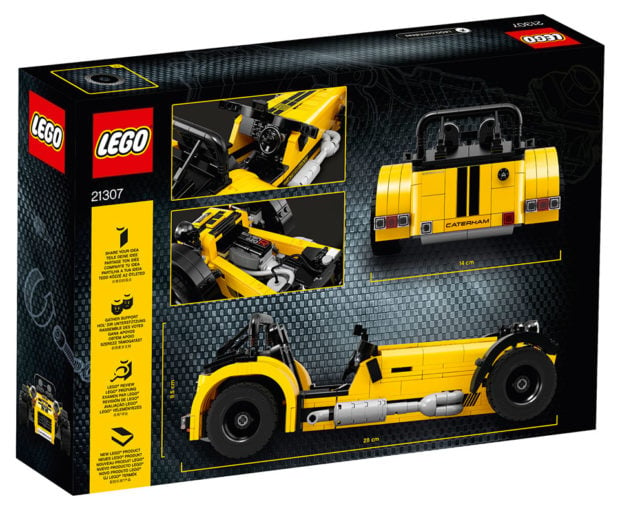 The Caterham Seven 620R is an epic car and a LEGO version should be on everyone's Christmas list this year. The kit will launch on October 1 and will sell for $79.99(USD), though it looks like you can order one from Toys R Us right now with free shipping.
An actual Caterham 7 620R costs about $66,000. It also has one of the highest bhp to weight ratios of any car on the market at 580 bhp/ton, which is more than a Bugatti Veyron.
Source:: 95 Octane