By John Thomas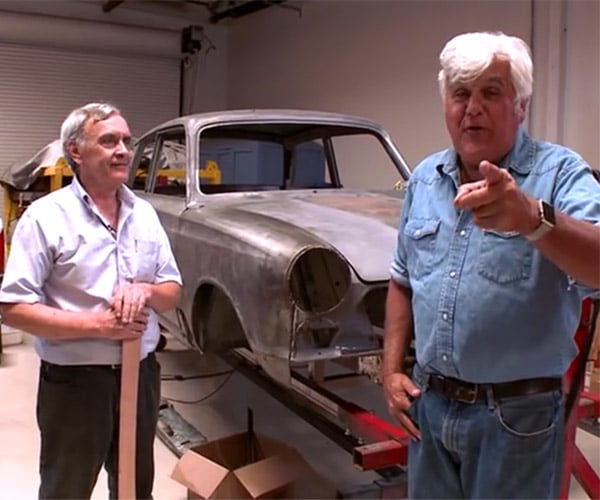 When it comes to late night comedy, I was always a Carson guy, not a Leno guy. But when it comes to car collections, I am sitting shotgun every time with Leno, who has an enormous array of incredible vehicles he has amassed over the years. The latest Jay Leno's Garage video was just released, and the former talk show host is working on some amazing classic wheels.
The 17-minute video showcases about half a dozen really cool works-in-progress, but my fave isn't even a car. It's a 1932 Harley Davidson kickstarting stationary generator. Leno gives it a good kick and it turns over and sputters for a bit, but obviously still needs some TLC before it's going to power the lights in his mansion when a storm knocks out the electricity.
Also featured is a rare 1966 Lotus Cortina that has a long way to go before it's ready for the road. But what's interesting is that Leno shows he is no auto dilettante when discussing the rust issues on the car's body. When he asks the mechanic if the decay is "a matter of the drain holes not being cleared," you know he knows what he's talking about. He also shows his car chops when explaining that a hand built hot rod in his shop from the the early 1950s has its whitewalls on the inside "just because the black walls were cool," and that hot rods were originally called just that because they were "made from salvaged parts." You won't see burnouts, drag races or donuts in Leno's videos, but if you love cars, you'll be just as excited.
Source:: 95 Octane