By Vic Arkoff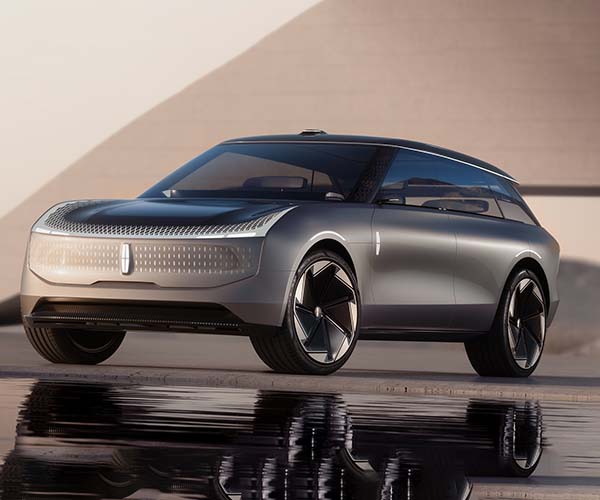 This ain't your father's Lincoln. The aerodynamic silhouette of the all-electric Lincoln Star Concept reveals the brand's vision for connected, electrified vehicles by showcasing futuristic style, flexible electrical architecture, evolved Quiet Flight DNA, unique passenger luxury, and amenities including sights, sounds, and even scents to create a cabin sanctuary.
The new Lincoln Intelligence System takes the definition of "digital assistant" to a new dimension, enabling experiences such as connected vehicle-to-vehicle and infrastructure capabilities and next-generation leading driver-assist features such as Help Me See and Park for Me.
Illuminated crystallines, plus backlit doors, seats, and exterior features elevate the cabin space. The new Lincoln star on the fascia lights up like a jewel – greeting clients upon approach. The interior is uniquely partitioned into first- and second-row areas with wraparound seating, reclined lounge posture, individual lounge leg rests, curated storage for devices and slippers, controls for rejuvenation moods, and a luxurious glass beverage chiller integrated between the back seats.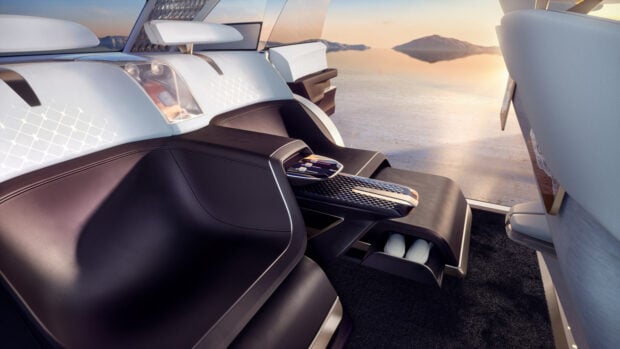 The feeling of spaciousness is enhanced with 3D-printed metal latticework on the A-pillar along the windshield and the D-pillar at the back window. These transparent pillars, along with a full skylight with a digital shade, invite natural light in to enhance the airy feel of the space.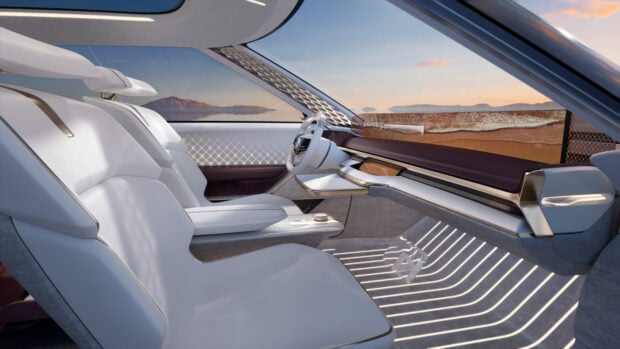 A coast-to-coast curved horizontal display creates a digital panorama in which content flows seamlessly into an integrated center control screen, then into the second-row screen, creating a unique experience for all passengers. New materials such as leather and chrome alternatives and several unique finishes – work in harmony to create a modern, luxurious experience.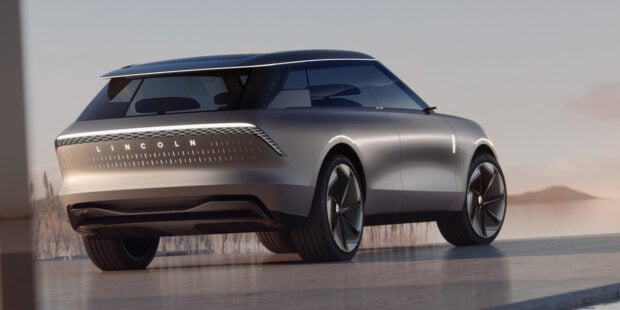 Using the area no longer occupied by a gas engine, a front trunk allows for ample storage, expanding the feeling of spaciousness inside. With electro-chromatic glass that changes from transparent to opaque, the front trunk is instantly recognizable, allowing light in when the vehicle is in motion and darkening to hide stored valuables when parked. Under the front trunk, illuminated first-row floors flow uninterrupted into the interior, creating an airy, open cabin.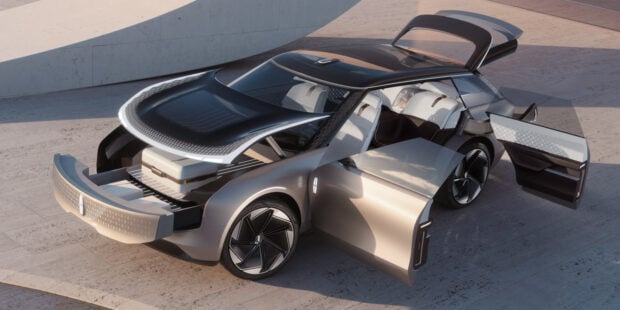 A wing-shaped floating instrument panel emphasizes horizontal balance and equilibrium, while Lincoln's one-touch pedal allows effortless operation. The interior also features Lincoln Attaché, a digital briefcase concept with a hidden compartment in the rear coach door that not only provides safe storage of tablets and laptops but does double duty as a charging pad for devices and can seamlessly detect incoming wireless content. Finally, a reimagined rear cargo space features a lounge mode that transforms into a cozy, indulgent outdoor seat to bring the destination closer.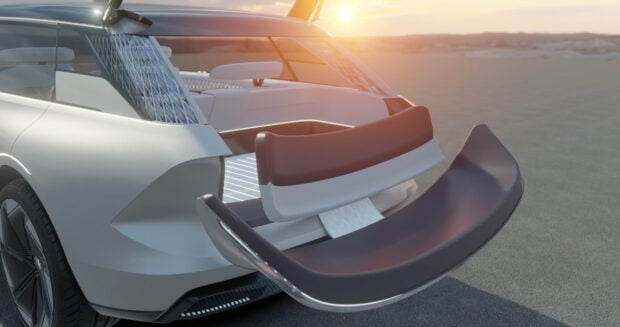 Source:: 95 Octane