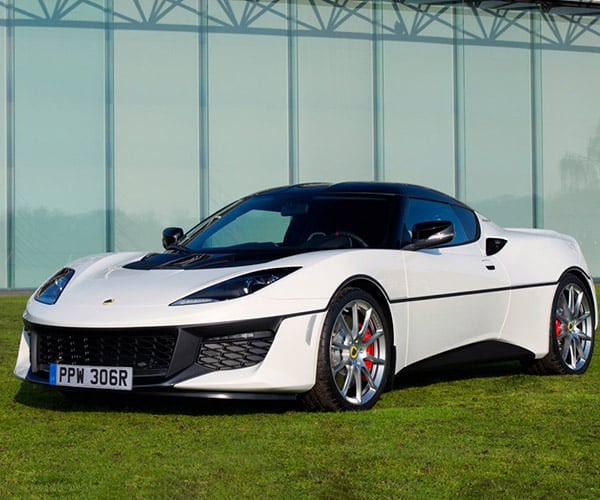 The first time I ever saw a Lotus was as a child watching the James Bond Flick The Spy Who Loved Me with my dad. I was super impressed when that car turned into a submarine. Lotus has created a one of a kind Evora Sport 410 to honor that classic Bond car.
This special car was created in-house by Lotus designers to celebrate the iconic Esprit S1. The car gets a special color-coded bumper and a carbon-fiber tailgate. The car also has special heritage Tartan interior. The Evora Sport 410 has 410 hp and weighs just 1280 kg, or about 2821 lb. That adds up to a 0-60 mph time of 3.9 seconds. To put that in perspective the Esprit S1 had just about 160 hp, but it did weigh about 100 pounds less. Still, the Evora is a much faster beast.
Lotus says that while this special Bond tribute is a one-off. As for the regular Evora Sport 410, the company plans to make 150 cars made globally. A version of the car for the North American market is coming this spring.
Source:: 95 Octane