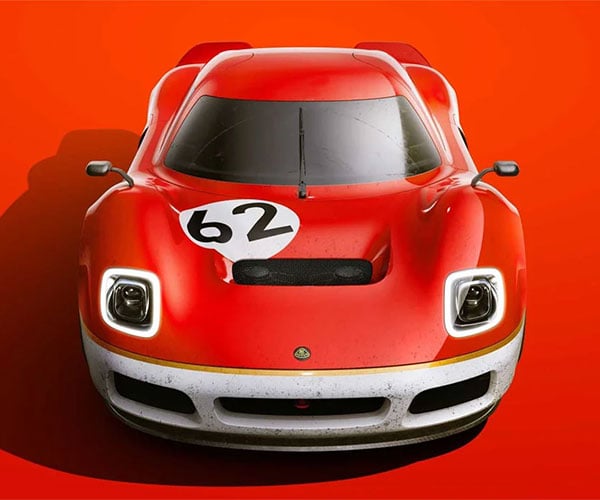 In the world of racing cars, some of the most beautiful and iconic have been produced by Lotus. One of its most beautiful was the Lotus Type 62 from the 1960s. UK outfit Radford has now worked with F1 racer Jensen Button to create a modernized version of that iconic Lotus racer.
The coach-built special car is known as the Radford Lotus Type 62-2. The vehicle is the first new project from the company and uses the engine from the modern-day Lotus Evora. Radford makes three versions of the car, including the Classic, which uses the standard Evora supercharged 3.5-liter 430 horsepower engine.
A hotter Gold Leaf version uses the same engine producing 500 horsepower thanks to upgraded pistons and camshafts. The top-of-the-line is the JPS version with a new supercharger and tuning to produce 600 horsepower. Whichever version is chosen, with a curb weight of just 2204 pounds, the car should be impressively fast.
The Classic version can be had with a six-speed manual or an optional seven-speed DCT. The Gold Leaf and JPS versions are only offered with the DCT transmission. They both come with an electronic limited-slip differential and four-piston brakes. The Radford Lotus Type 62-2 will be available in the US, with construction in California and the first model expected to hit the road in 2022. Pricing for the car is unannounced at this time.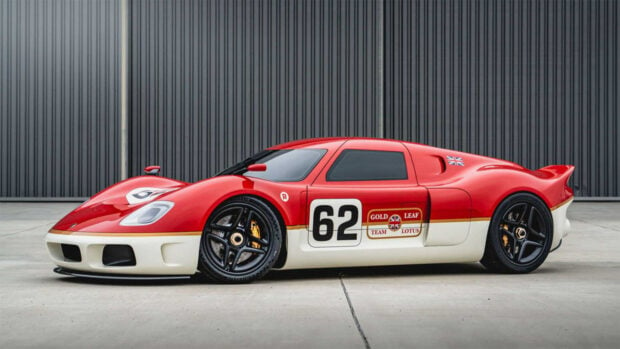 Source:: 95 Octane