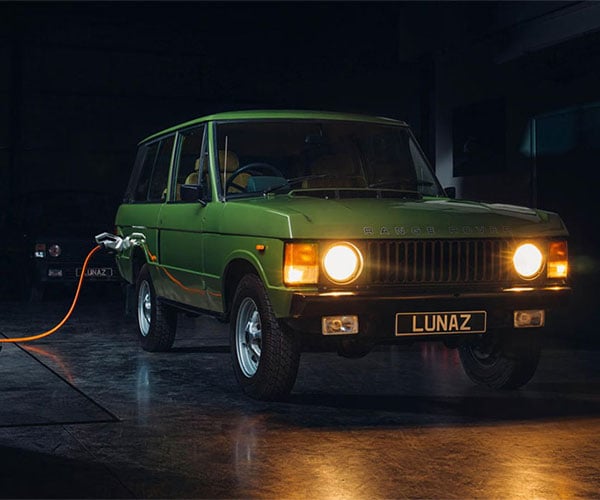 The first time we talked about Lunaz Designs was last summer when it unveiled the electrified Jaguar XK120. That car is beautiful and is a rolling work of art. The company has now announced that it's building electrified classic Range Rover vehicles. The SUVs will come in three different trim levels: Safari, Town, and Country.
Buyers can choose a Safari specification convertible for top-down cruising. The Town specification is focused on driver and rear-seat occupant comfort and can be fitted with a bar for the rear seat passenger. The Country specification has upgraded suspension, anti-roll bars, brakes, and a four-wheel-drive system. Country specification buyers can also opt for additional storage for equipment and refreshments in the back.
Each of the Range Rovers is stripped down to bare metal before being fully restored with an all-new electric powertrain. Since no specifications are offered, we have no idea what sort of performance or driving range the electrified Range Rover vehicles will offer, but given the power and torque being offered on the XK120s they're making, it's likely to be plentiful.
Lunaz will produce just 50 of these electric Range Rovers in the UK. Pricing starts at £245,000 (~$327,000 USD) and goes up from there.
Source:: 95 Octane