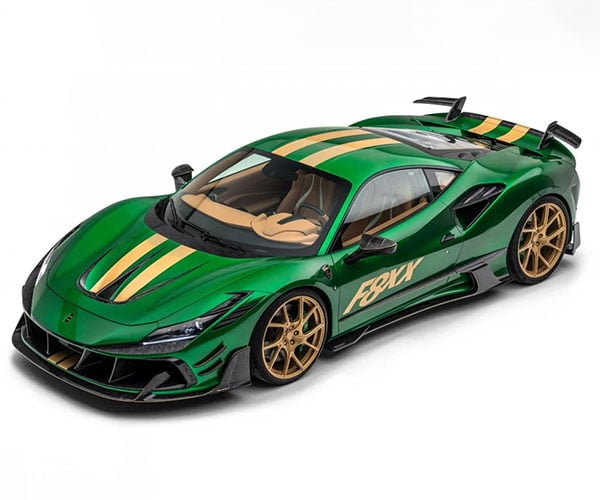 Mansory has unveiled its latest highly customized creation. The car is called the F8XX, and it's based on the already pretty special Ferrari F8 Tributo. One of the most obvious customizations is the Catania Green paint job and the new YT.5 gold wheels. Mansory also fits the F8XX with lots of carbon fiber components made using a very cool forged carbon design.
One of the coolest touches to the car's exterior is the custom rear wing divided into a pair of L-shaped angles. The customization didn't stop on the exterior of the vehicle. The interior has been completely redone as well. Mansory covered all the interior surfaces in beige leather and white trim, and it looks fantastic.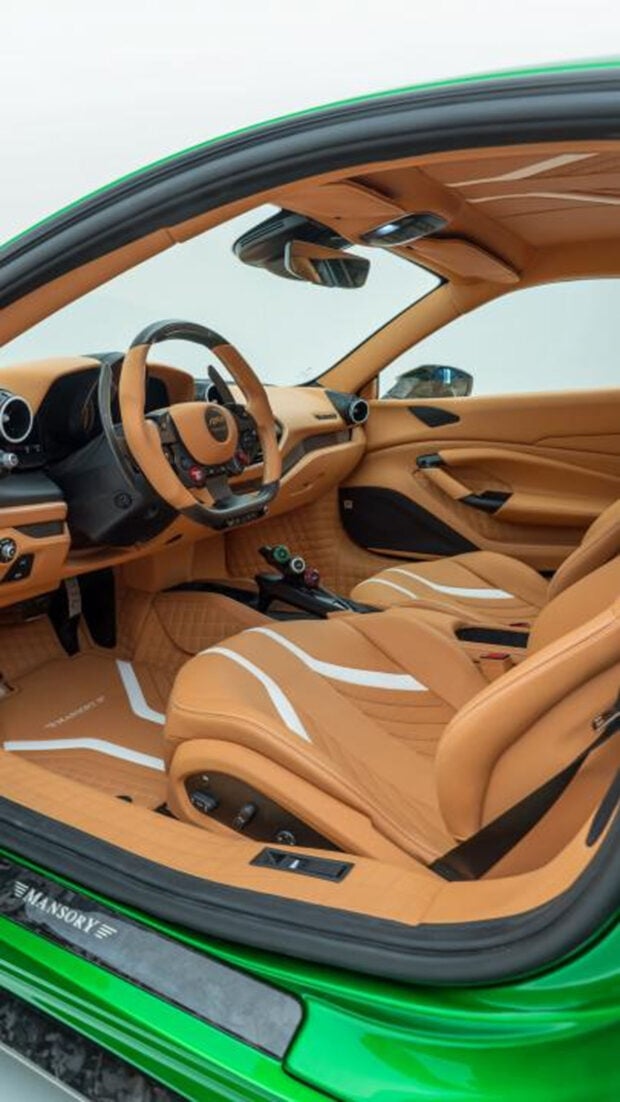 With the paintwork, exterior, and interior completely revised, Mansory turned to tweaking the engine to improve performance. The standard Ferrari F8 Tributo V8 engine makes 720 horsepower and 568 lb-ft. of torque. Once Mansory was finished, the V8 produces 880 horsepower and 708 lb-ft. of torque.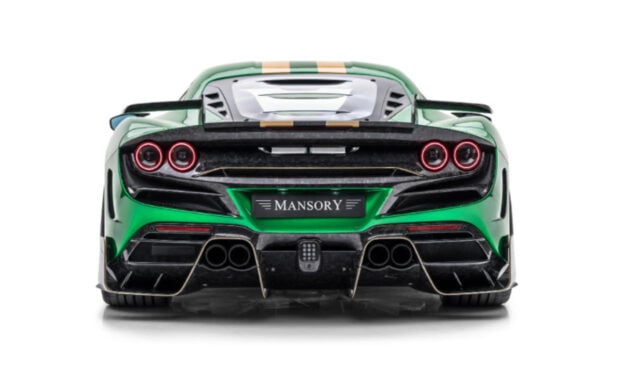 The improved power output and torque gives the car a top speed of 354 km/h (~220 mph) and the ability to reach 100 km/h (62 mph) in just 2.6 seconds. There is no word on pricing for the car, but it's certain to be extremely expensive.
Source:: 95 Octane