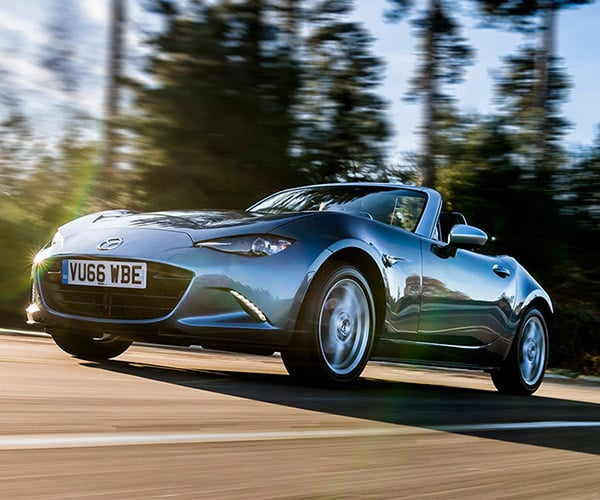 Mazda is showing off a cool new limited edition Miata that will be offered to only 400 people in the UK. The car is the MX-5 Arctic package, and it replaces all the glossy black trim with shiny silver. That means that the windshield surround is silver, the mirror caps, wheels, and headrest hoops. Inside the car, even the cup holders and trim bits are silver.
The main body color of the car is Blue Reflex Metallic, which gives the car an icy overall look. It looks great, though unfortunately power comes from the SE-L trim 1.5-liter 129 hp four, rather than the 155 hp 2-liter we get here in the states. Buyers can opt for the 6-speed manual or the automatic trans in the car.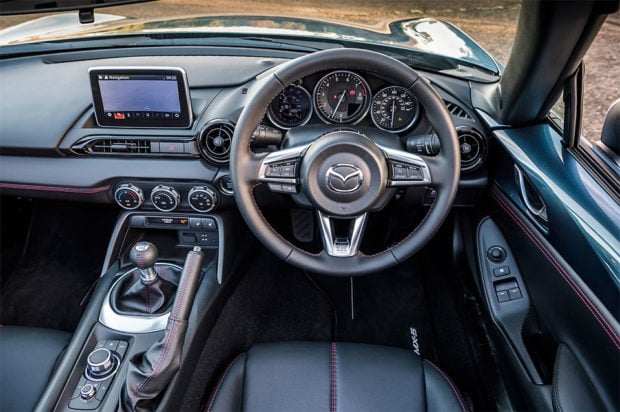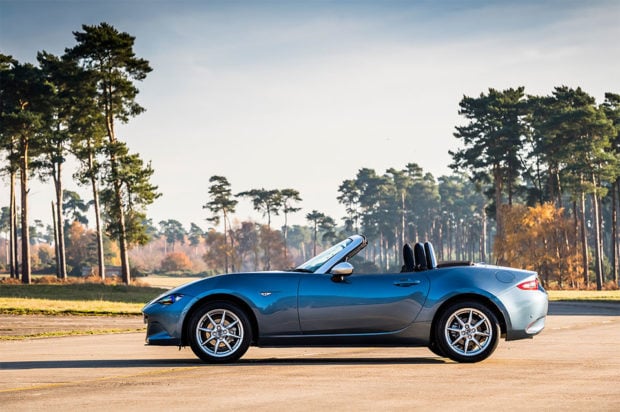 Other than color and trim nothing, the Arctic edition gets heated leather seats, rain sensing wipers, and rear parking sensors. The Arctic edition will launch in February 2017 in the UK, with pricing unannounced.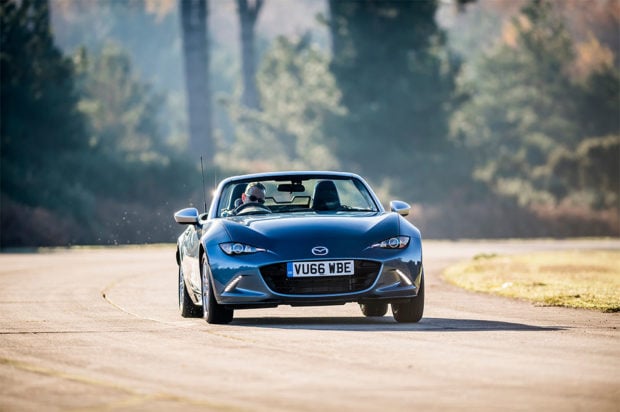 Source:: 95 Octane