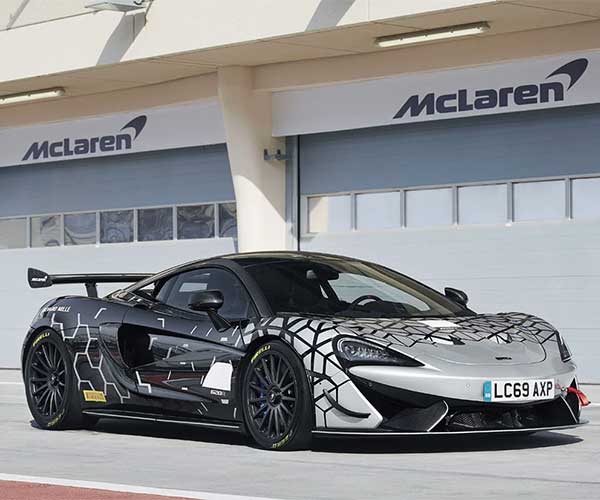 McLaren is showing off a new limited-edition vehicle known as the 620R. The supercar has the most powerful V8 engine in the McLaren Sports Series line. Its 3.8-liter twin-turbo V8 produces 612 horsepower and 457 lb-ft. of torque. McLaren says that the vehicle has the fastest lap time of any Sports Series model too.
It also borrows aerodynamic and chassis components from the 570S GT4, including a large rear wing. All told, the are bits produce roughly 407 pounds of downforce at 155 mph.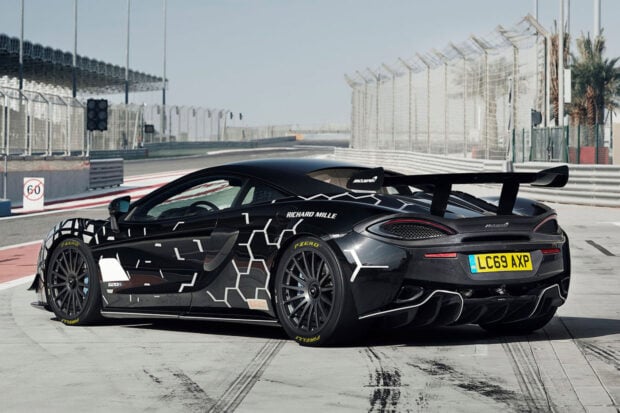 The 620R is also fitted with carbon-ceramic brakes, center-locking wheels, and a high flow stainless steel sports exhaust. The suspension is lowered, features a wider track, and has adjustable GT4 dampers.
Only 225 of the competition-inspired vehicle will be made. Three different colors are available: McLaren Orange, Silica White, and Onyx Black, all featuring the GT4 racing livery. A McLaren Senna GTR-inspired livery is also available, and buyers can choose any color they want through the McLaren Special Operations center.
Source:: 95 Octane