By Paul Strauss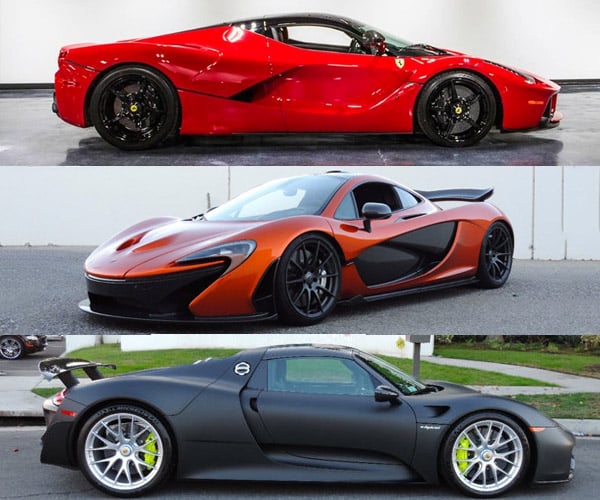 Are you a multimillionaire? Did you miss out on the limited batch of hypercars produced by McLaren, Ferrari, and Porsche? Well today is your lucky day, because examples of all three of these high-tech hybrids are available on eBay at this very moment. If you've got $8,699,998 kicking around, you can buy all three, so you can see which one is fastest around a track.
Located at Southlake Motorcars in Southlake Texas, the one owner 2014 Ferrari LaFerrari is demanding the most money, with an asking price of $4.4 million, but it's also got just 467 miles on the odometer. With a total of 963 horsepower, you're looking at an approximate cost of $4569 per horse.
Next up is a luscious Volcanic Orange 2014 McLaren P1, located at CNC Motors in Ontario, CA. It's going for $2,299,999, though it's had a bit more use at 1,745 miles. The P1's hybrid drivetrain kicks out an impressive 903 horsepower, for a cost of just $2547 per horse.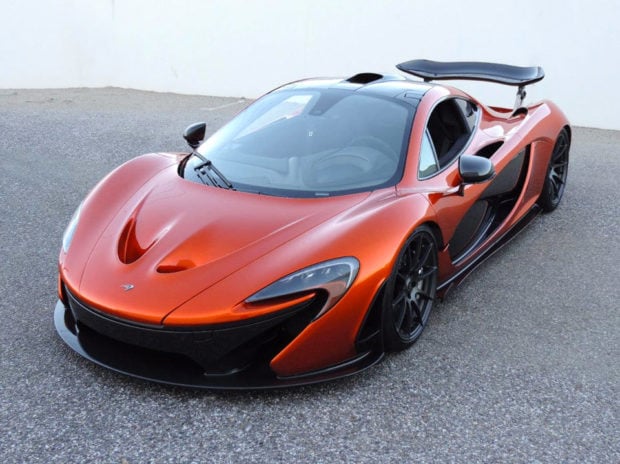 If you're looking for a Porsche 918 Spyder, you're in luck – because two of the 918 cars produced are up for auction, also at CNC Motors. They're both 2015 model year cars, both with the Weissach Package, and both listed at "just" $1,999,999 – which means you could buy them both for the price of the LaFerrari.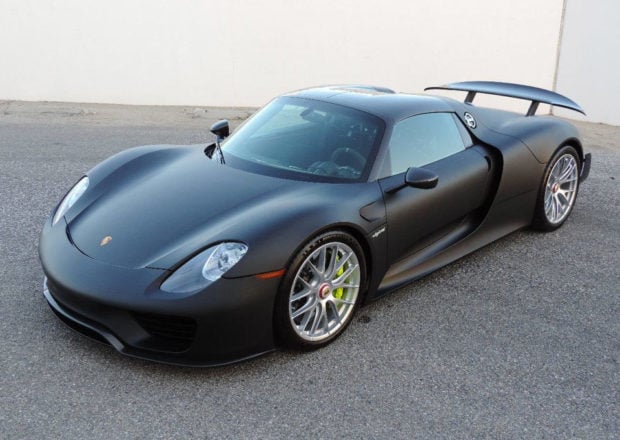 You've got a choice between a matte black model, or a bright green one which is a bit too minty fresh for my tastes. Either way, you'll get a car that packs 887 horsepower, at a cost of $2255 per horse. If you poke around a bit on eBay, you might find another non-Weissach-equipped 918 or two for even less.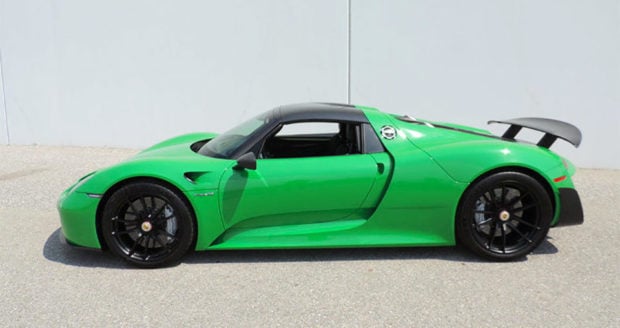 Despite the dramatic price difference, if I could have any one of these cars, I'd go for the Ferrari. Not only is it the best looking of the bunch, I've always thought that Ferraris were the best drivers' cars in the world. That said, I wouldn't be unhappy if any of the three cars just magically turned up in my garage.
Which car would you go for if you could afford one?
Source:: 95 Octane