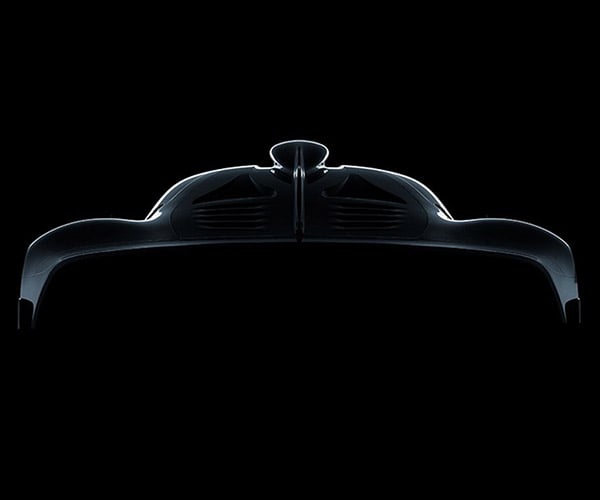 Mercedes-AMG has been teasing us for a while now with a darkened silhouette hinting at what their new Project One hypercar might look like. Today some new details about the car have surfaced. No, we still don't know how it will look, but at least we know a little more about how much horsepower it will have.
Word is that the car will make an impressive 1050 hp. All that power will come courtesy of a hybrid drivetrain. The combustion engine is expected to produce 748 hp with an additional 408 hp coming from four electric motors.
Rather than just putting a motor at each wheel, only the front wheels will be directly driven by motors. One of the quartet will be bolted to the crankshaft, and the other will be for the turbo charger. That would presumably mean no turbo lag, thanks to the motor's instant torque. The tiny 1.6L V6 F1 style gas engine will spin up to 11,000 RPM.
Only time will tell if the AMG hypercar will outperform the McLaren P1, Ferrari LaFerrari, and Porsche 918 Spyder.
Source:: 95 Octane