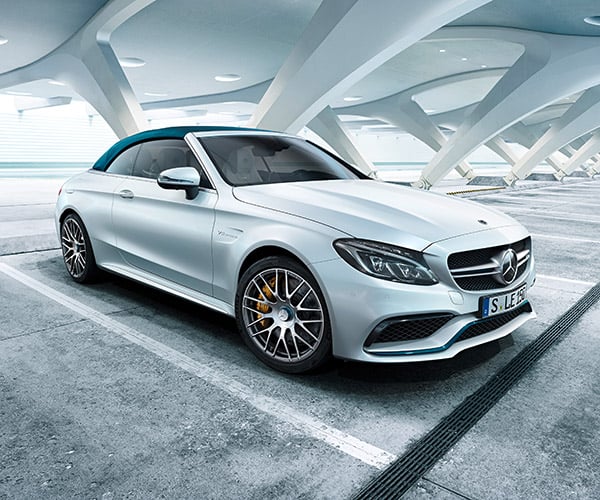 Mercedes-AMG makes some very cool cars and things get even better when the automaker rolls out special editions. There are three AMG special editions heading to the Geneva Motor Show to celebrate the 50th anniversary of the brand. First up is the sexy AMG GT C Roadster Edition 50, which we checked out here. I won't get into that one too much since we covered it before, though we've now got a version in Cashmere White to complement the Graphite Grey Magno version we've already seen.
Next up is the Mercedes-AMG C63 Cabriolet Ocean Blue Edition. The car gets a deep ocean blue soft top and Cashmere White Mango paint along with forged wheels. Power comes from a 4.0L twin turbo V8 making 503 hp and 516 lb-ft torque. This model will be limited to 150 cars globally.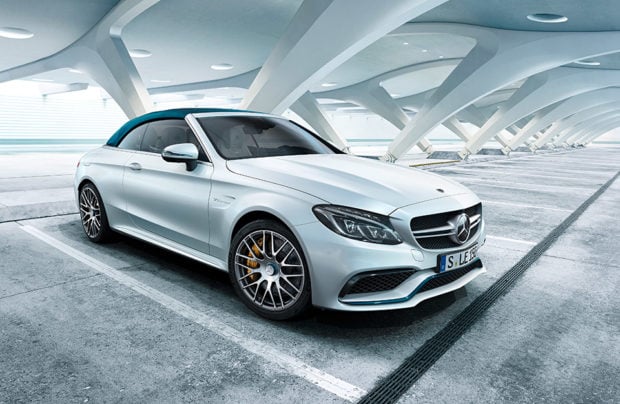 Finally, we've got the Mercedes-AMG C43 Night Editions. This car gets all black paint and trim inside and out, and comes in Coupe and Cabrio versions. It has a 3.0L twin-turbo V6 making 362 hp and 384 lb-ft torque with a 9-speed auto.
All three special editions will go on sale this summer.
Source:: 95 Octane