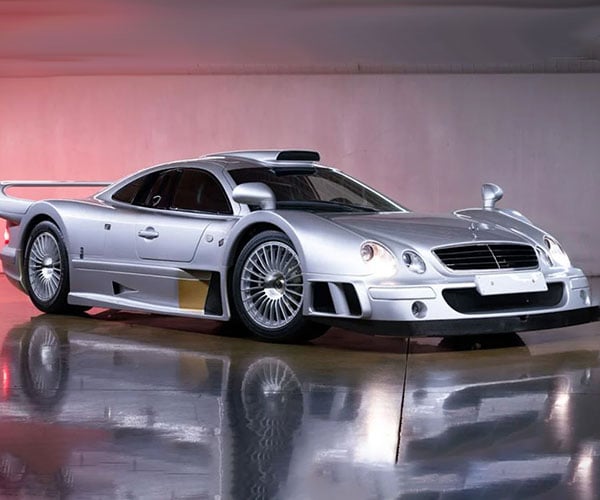 When it comes to late '90s Mercedes-Benz cars, the AMG CLK GTR sits at the top of the heap. It's an incredibly rare sports car built to help get Mercedes into the FIA GT Championship. The rules for the racing series required each vehicle participating to have at least 25 road-going versions built.
Mercedes and AMG teamed up before they were essentially the same company to do just that. The car in the images here is number 9 of 25 produced, including 20 coupes and five roadsters. Each of them has a 6.9-liter V12, making over 600 horsepower and 572 lb-ft. of torque. Those aren't crazy power numbers by today's standards, but in its day, the car was insane.
It has a 6-speed Xtrac sequential transaxle and can reach 62 mph in 3.8 seconds with a top speed of 214 mph. This particular car is pristine with only 896 miles on the odometer. It's heading to the Gooding & Company auction at Pebble Beach this August, and includes the original manuals, carbon front undertray, socket wrench for the wheels, and wooden blocks for using hydraulic jacks.
The auction company expects the car to sell between $8 million and $10 million. Extremely rare automobiles often go for huge amounts of money, and this Mercedes is about as elusive as it gets.
[via TopGear]
Source:: 95 Octane