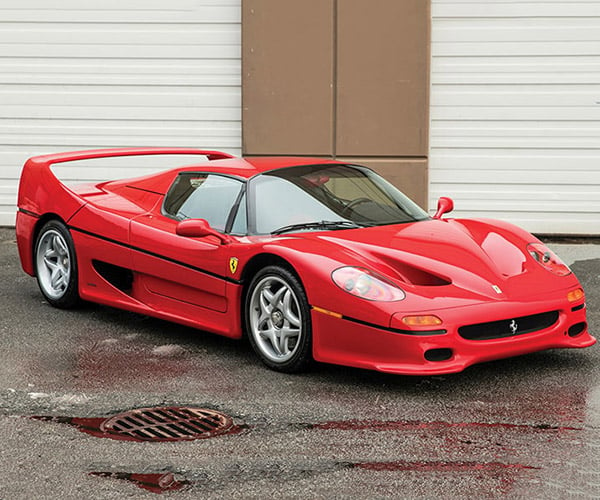 Mike Tyson is still one of the most (in)famous boxers in history, and over the years he amassed quite a bit of awesome stuff from his massive earnings. What has to be one of the sweetest things that Tyson owned was this Ferrari F50.
Iron Mike owned the car for the first 4,900 miles before selling it to Kevin Markus. The car was later sold to someone in Georgia and is now heading to sale at Amelia Island via RM Auctions. The car is the 73rd of the 349 F50s produced and only one of 50 US spec cars. It packs a 520 bhp 4.7-liter V12 engine, mated to a 6-speed manual gearbox. When it left the factory, it was rated at a 0-to-60 time of 3.6 seconds and a top speed of 202 mph. Freshly maintained, and with just 5,326 miles on the clock it's probably just as fast today.
The F50 is expected to bring between $2.2 million and $2.4 million. That is a lot of money, but the F50 is one of the coolest Ferrari's ever built.
Source:: 95 Octane