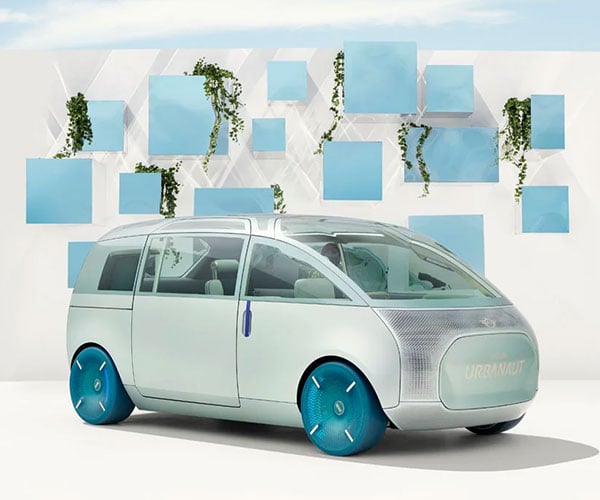 MINI revealed its vision of the future of urban mobility virtually in November 2020 with a concept design called the Vision Urbanaut. BMW is now revealing a physical version of the vehicle that will allow fans to engage with the concept and view the sustainable materials at work.
The concept vehicle focuses on "Clever Use of Space" and looks into the future of mobility where the car opens up possibilities in the user's personal space. MINI says the vehicle can create an urban oasis and allow users to experience "freedom in the 'Wanderlust' moment." The vehicle has a rear bench seat dubbed the Cozy Corner with various seating and lying positions available.
The car also has a Vibe mode meant to put time spent with other people at center stage with a side door that opens and a fold-up windscreen that lets the outside elements in. The concept would have autonomous driving functions, so passengers can enjoy travel without focusing on driving themselves. In the central area of the vehicle, a circular instrument panel becomes a table lamp eliminating displays and switches that remind passengers that they're in a vehicle.
However, the concept would have a steering wheel and pedals that would extend at the touch of a button if a human wanted to handle driving duties themselves.
This MINI Vision Urbanaut appears to be a pure concept car at this time, so don't expect to see it go into production any time soon. This thing reminds me more than little of a modern VW microbus.
Source:: 95 Octane