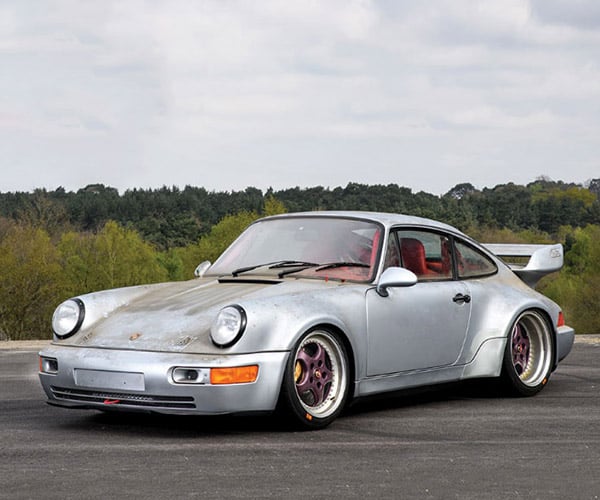 I've never understood how people can buy an awesome car like this 1993 Porsche 911 Carrera RSR 3.8, and then never drive it. While this example isn't exactly pristine, it's still in its factory Cosmoline.There were only 51 Carrera RSR cars built and this one is fully custom.
It has the 3.8L RSR engine that made 350 hp and 284 lb-ft. of torque. In its day, the car could hit 60 mph in 3.7 seconds. This specimen has just 10 km on the odometer and has never been driven. It has polar silver paint, and a crazy Can Can red leather interior with competition seats. The seats have body color rear panels and the interior has red headliner, steering column, steering wheel, and a red bolt-in roll cage.
The car is one of only two RSRs with a fully trimmed interior and is expected to sell for as much as €2,200,000, or about $2.4 million (USD) at RM Sothebys on May 27. I'm not sure if all that brown is messed up paint or just dirt.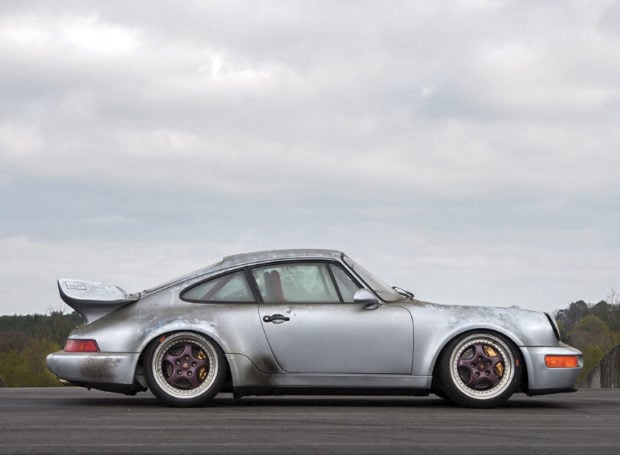 Source:: 95 Octane