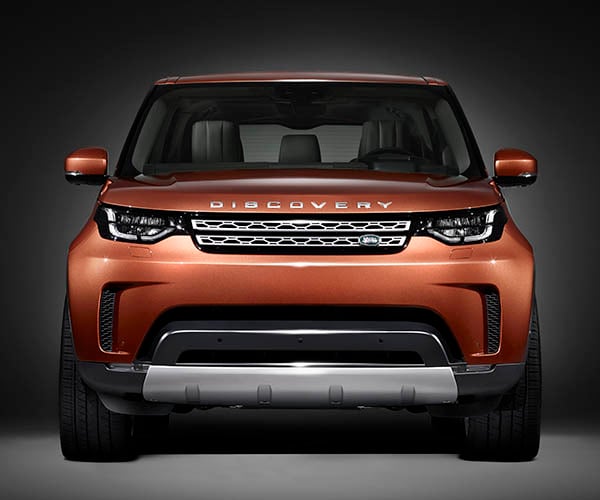 I rather like the boxy style that the Land Rover Discovery has had for all its life. However, that is changing with the new version of the SUV. Land Rover has teased the new Discovery with two images. The first image shows the new Discovery's front end, and it looks very much like a larger, more sophisticated Evoque to my eyes. This isn't a surprise, given the styling of the Discovery Sport.
The other image shows the Discovery going back to the first boxy model leading up to the new car, and the more angular and rounded design is even more evident in that image.
The new Discovery will offer seating for seven, and word on the street is that it will use a new aluminum monocoque chassis that should make it much lighter and more nimble than the outgoing model. Engine specs aren't known at this point, but word has it that Land Rover will be offering a 2.0-liter diesel in addition to an updated 3.0-liter supercharged V6.
Land Rover will fully reveal the new Discovery at the Paris Motor Show at the end of this month.
Source:: 95 Octane