By Paul Strauss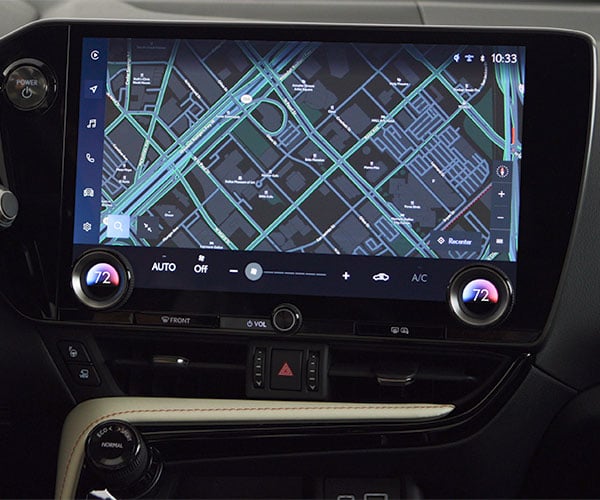 Lexus makes some pretty great vehicles, but if there's been one complaint about their cars in the last decade or so, it's their dated and counterintuitive infotainment system. Well, good news. Lexus Entune and its wonky trackpads and control pucks are going away. Lexus Interface is a new system developed in-house, in partnership with Toyota Motor North America (TMNA), Connected Technologies, Toyota Connected, and Toyota Motor Corporation. While it's initially coming to Lexus vehicles, a version is also headed to Toyota vehicles, which can also use an overhaul in the multimedia department.
The system features a new architecture that runs faster, more smoothly, and is much more intuitive than the outgoing one. For starters, it uses a touchscreen, which will arrive in sizes as large as 14″ diagonal when it launches in 2022. I got a chance to see a prototype of the system in action at TMNA headquarters in Plano, Texas, and it looked great. The display is incredibly crisp, bright, easy to view, and interactions are much like what you'd get using an iPad or other multitouch-capable tablet. There are just a handful of tactile controls along the bottom of the screen, including digital dials for climate control and audio volume. In addition to AM, FM, and Sirius/XM audio sources, you can stream music from Apple Music and Amazon Music without leaving the Lexus Interface.
The Lexus Interface navigation system uses cloud-based map data and supports pinch-zoom gestures. In addition, they partnered with Google for POI data, which includes useful information on businesses, attractions, parks, and other destinations right on the screen. I asked Toyota how the cloud-based system works when internet service isn't available and was told that it would automatically cache data for the entire driving route at the beginning of a trip.
Toyota also developed its own virtual voice assistant, which can be used to control the system using a "Hey Lexus" command phrase (hopefully not confused with "Alexa"). Lexus Interface also offers user profile support, which means each driver can store and load their own favorites and preferences. Profiles are stored in the cloud so that drivers can share them across multiple vehicles. There's also support for over-the-air updates, which can be pushed down to vehicles to enhance features and fix bugs quickly, as well as the ability to remotely start, lock, and unlock your vehicle via the Lexus app. The app will also offer full control over privacy settings so vehicle owners can see what information is being shared, and the ability to disable data sharing on a granular level.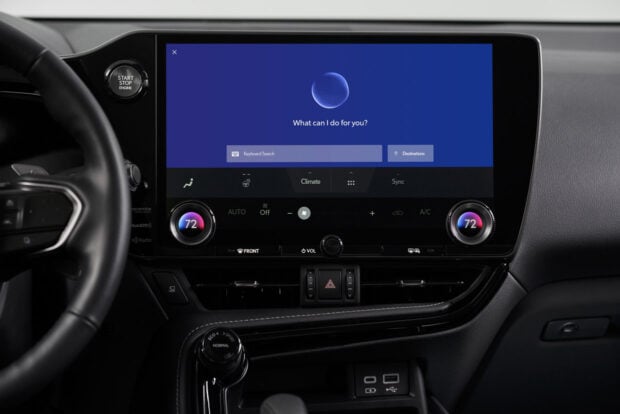 Lexus Interface will debut in the 2022 Lexus NX, which will arrive in dealerships starting in Q4 2021. Expect it to roll out in other Lexus vehicles gradually starting sometime in 2022. The related Toyota multimedia system will debut late in 2021.
Source:: 95 Octane