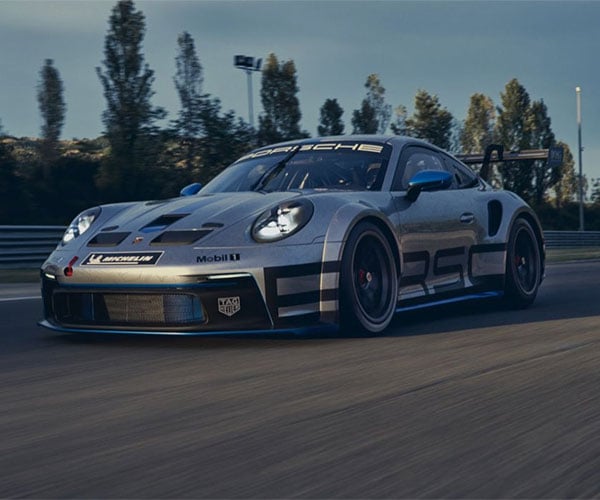 Porsche has pulled the covers off its new 911 GT3 Cup racing car. Based on the iconic sports car's current 992 generation, the redesigned car is the first version to be based on the wider 911 Turbo body. Porsche says that the racing car produces around 510 horsepower, which is 24 horsepower more than the outgoing model. The new 911 GT3 Cup can also run on synthetic fuels to reduce CO2 emissions during race conditions.
The 510 horsepower engine is paired with a six-speed sequential gearbox and improved aerodynamics. Porsche figures more power and better aero can reduce lap times by around one percent depending on track layout.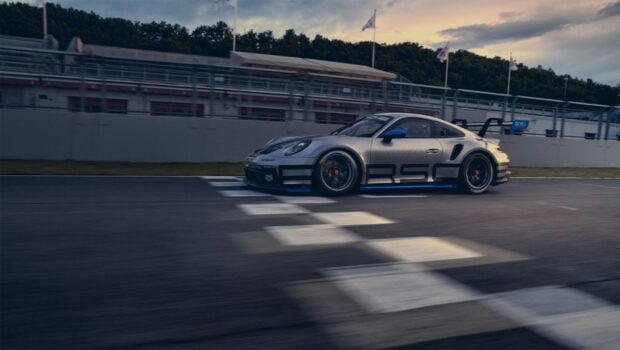 One percent may not sound like much gain, but that can be significant in the racing world. Along with improved aerodynamics and more power, the new 911 GT3 Cup racer also has a revised interior. It features the Rubber Switch Panel with ten buttons meant to be used during racing to control functions like lighting and ventilation.
Drivers also have a new rotary dial to adjust brake balance and a new 10.3-inch color monitor on the dash. The new digital instrument cluster can display over 700 different parameters during the race. The vehicle features many mechanical components from the 911 RSR, which is the automaker's top trim racing model. The car is aimed directly at professional racers and will be available for teams in February 2021.
Source:: 95 Octane