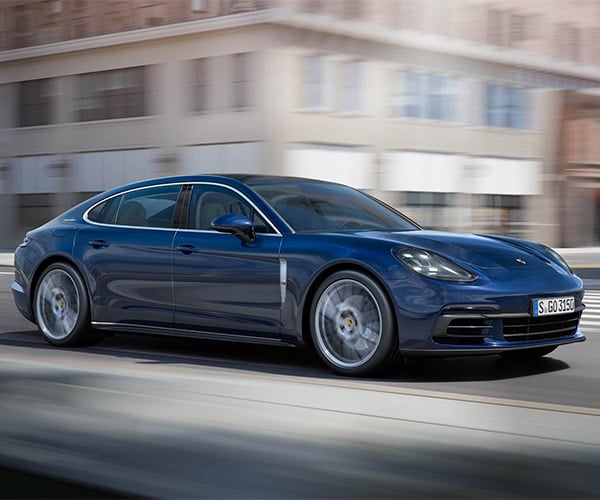 The LA Auto Show always has some cool car debuts while it is going and this year will be no different. One of the cool sports cars to debut will be the Panamera and Panamera Executive. The new Panamera is actually attractive, unlike past models.
The Executive version is 5.9-inches longer and puts all that extra space into rear seat legroom. The Panamera and its longer brother will get a new base engine with a turbocharged 330 hp V6 that will be offered in both the RWD and AWD versions. This represents a 20 hp increase from the outgoing model, while decreasing fuel consumption slightly.
In addition to that base engine, the Panamera 4 E-Hybrid will offer up 462 hp, and Panamera 4S Executive with 440 hp. Those wanting to be driven quickly can opt for the Panamera Turbo Executive packing 550hp.
The Executive versions also a get panoramic roof, heated seats front and rear, a roll-up blind between front and rear seat, and air suspension as standard.
Source:: 95 Octane