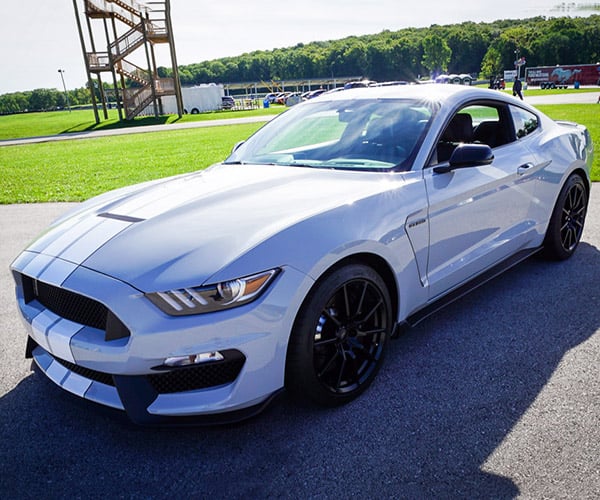 When the Shelby GT350 hit the market, Ford touted the car as track-ready. You could get the GT350 in base, track pack, or tech package versions. However, only the track pack GT350 came with coolers for the transmission and differential. Now, owners of these cars lacking the track pack have filed a class action suit against Ford alleging false advertising among other things.
The suit alleges that after only a short stint on a race track, and sometimes even on the street, the transmission overheats and puts the car into "limp" mode. This mode greatly limits engine speed and power to protect its components from damage. The suit says that as little as 15 minutes of performance driving can put the car in limp mode.
Law firm Hagens Berman says that when the cars were marketed and sold, they were claimed to be "track-ready," and overheating and going into limp mode is certainly not living up to that promise. The case is requesting relief in the form of a recall, free replacement, or buy back program, as well as punitive damages and legal costs.
If you're into reading lengthy legal documents, you can view the full complaint here.
Source:: 95 Octane