Tuning firm Novitec has announced its latest customized supercar. The vehicle started as the already impressive Ferrari F8 Tributo before being massaged into something even more exclusive. The car is the limited edition Novitec N-Largo, and the company will produce only 15 of them.
It features bodywork modifications that were optimized inside the wind tunnel for downforce while still being lightweight. Its custom body panels are made from carbon fiber and are 13 centimeters wider than the standard Ferrari. The car rolls on custom-made wheels from Vossen that are 21-inches in the front and 22-inches in the rear.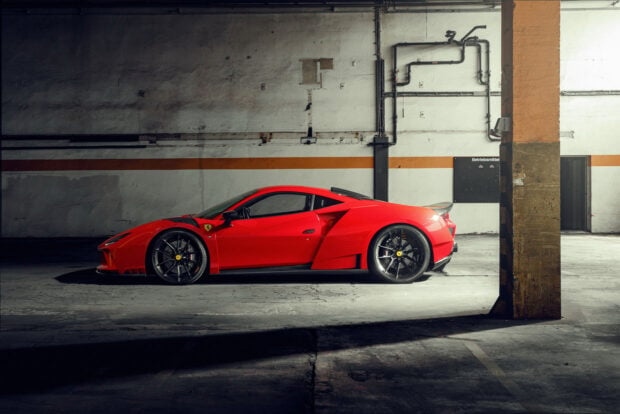 Novitec fits the car with a front suspension lift engineered specifically to work with the custom wheels. In addition to the custom bodywork and other touches, the company has also updated Ferrari's twin-turbo V8 engine. The engine now produces 818 horsepower (98 more than stock) and can push the N-Largo from 0 to 62 mph in 2.6 seconds with a top speed of over 211 mph.
Source:: 95 Octane