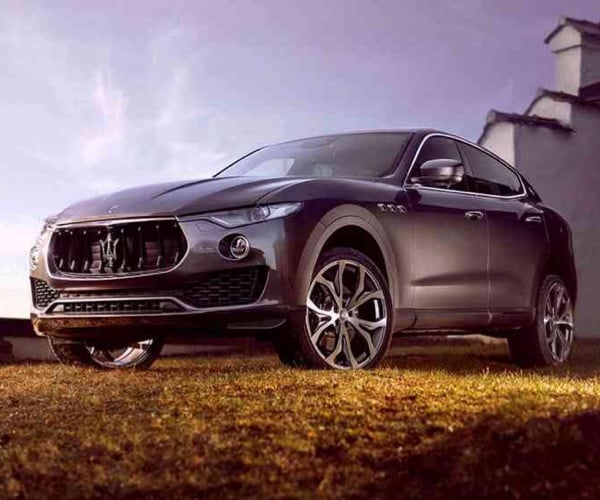 Novitec has announced that it has a new souped-up version of the Maserati Levante SUV that brings with it more style and performance. The Novitec upgrades include a tune that ups power to 494 hp and 487 lb-ft. of torque. The company says that will push the SUV to 100 km/h (~62 mph) in just 4.8 seconds.
Top speed is increased to 272 km/h (~169 mph) along with many mods in the visual department. The SUV gets 22-inch wheels, a ride height lowering module, and naked carbon fiber styling elements. If the gas twin-turbo V6 isn't your deal, Novitec will modify two diesel versions as well.
The standard diesel gets a gain of 47 hp over the stock 275 hp output. The turbodiesel version gets 322 hp and 501 lb-ft. of torque. Pricing is unannounced, but considering the price of the Levante to start, these mods won't be cheap.
Source:: 95 Octane