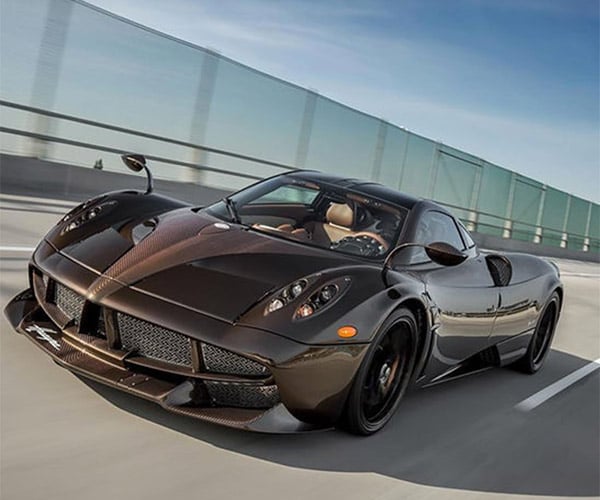 The Pagani Huayra is one of the sexiest supercars in the world. The heart of the beast is a 6.0L twin-turbocharged V12 Mercedes-AMG engine making at least 720hp and 737 lb-ft. of torque. What do you do when all that sexy exoticness isn't enough? You plunk down the cash for a custom one-of-a-kind Huayra.
Real-estate developer Manuchehr "Manny" Khoshbin wanted something a bit different in his Pagani. He paid who knows how much extra for this unique Hermes edition. All I know is that even clad in brown the car looks fantastic.
The car also wears the Tempesta package that adds better aero, new exhaust, and new wheels along with revised suspension. Inside, the car uses exquisite Hermes leather for the seats, and even has a Hermes shift knob.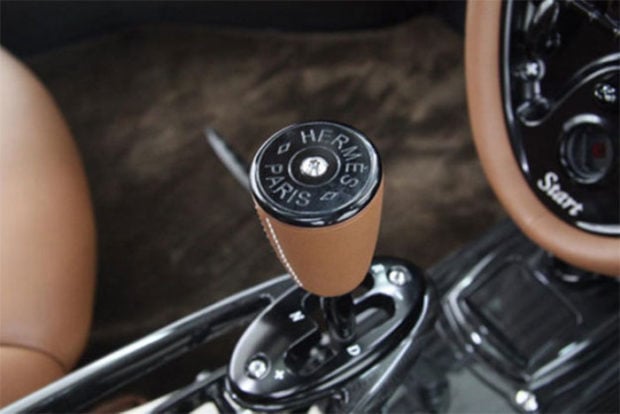 The base Huayra costs about $1.3 million and the Tempesta Package adds in another $182,000. We have no idea how much getting Hermes and Pagani to work together added to the cost, but it's safe to say it was a lot.
Source:: 95 Octane