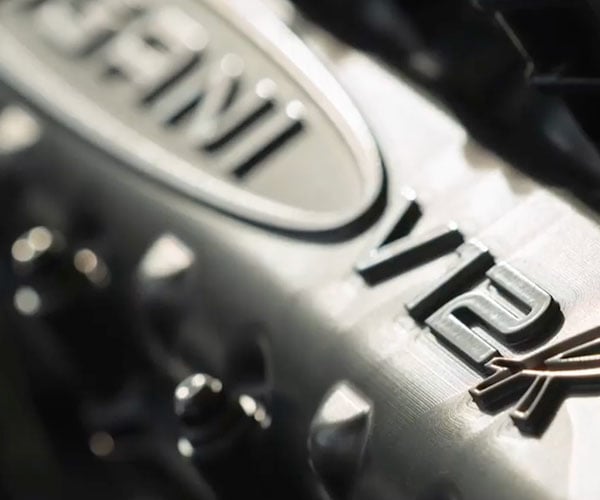 Pagani makes some incredibly hyper hypercars. One of the vehicles that we know the Italian automaker is working on is a track-only beast called the Huayra R. The typical Huayra is powered by a Mercedes-AMG 6.0-liter twin-turbo V12 engine. On those cars, when they are being driven hard, you can definitely hear the turbos whining.
The company recently posted a teaser video to its Instagram account showing a shot of the valve cover for the Huayra R. The video doesn't show any footage of the car itself, but it certainly gives us an ear full of the screaming engine at full tilt. It sounds like an old-school Formula 1 car. You'll want to turn up the volume for this one:
What we don't hear amongst the symphony of screaming V12 engine sounds is any turbo whine. The sound suggests that the engine may be naturally-aspirated, which might make sense for a track-only car. Forced induction vehicles can suffer from heat-related power loss.
There's always the chance that Pagani has turned to a different engine altogether, but the valve cover clearly shows it still uses a V12. We can't wait for more details on the car and its engine, which is rumored to make more than 900 horsepower with a 9500 RPM redline.
[via MotorAuthority]
Source:: 95 Octane