After teasing us almost a year ago, Pagani has officially revealed the new open top version of its Huayra hypercar. The new model sheds some weight along with its roof to become the Huayra Roadster. The Roadster has the same Mercedes-AMG 6.0L V12 twin turbo engine under the hood as the coupe, and it makes 764 hp and 740 lb-ft of torque.
The body of the car is made of lightweight titanium and carbon fiber. Somehow Pagani managed to make the roadster 176 pounds lighter than the coupe despite extra bracing to keep the car stiff, so this one weighs in at just 2821 pounds. Roadster buyers also get special active aero bits.
The car sells for $2.4 million each and only 99 units are being built. Of course, every single one of the cars is already sold and I have a hard time imagining that any of them are better looking than this blue carbon fiber beast here.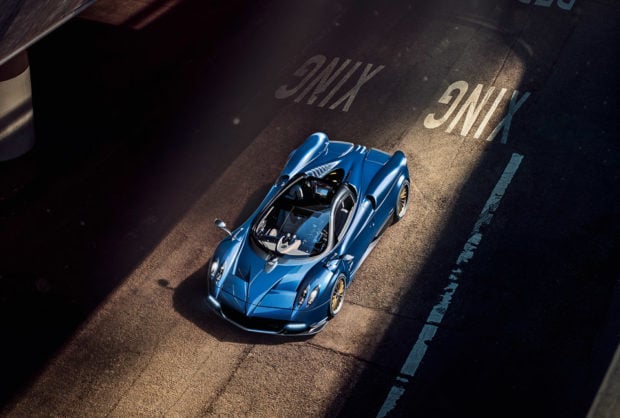 Source:: 95 Octane