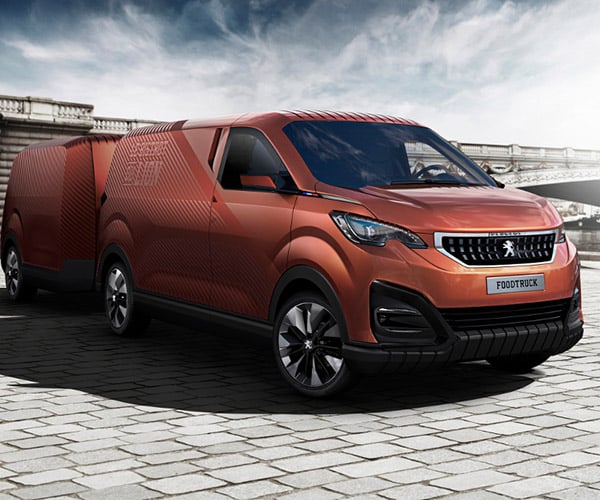 Food trucks are wonderful little restaurants crammed haphazardly into old vans. Sometimes, if they're either part of very successful food truck empires or started by well established chefs, they're even haphazardly crammed into new vans. You know what would be even cooler? A restaurant that was gingerly placed into a purpose-built van.
That's what the Peugeot Design Lab has come up with: a purpose-built food-truck called "Le Bistro du Lion". It's a van with a matching trailer that contains a kitchen, standing tables for 30 people, and a DJ station. The kitchen was designed by food-truck specialist Euromag and consists of two grill plates, four induction burners, a deep fryer, a 100 gallon floorboard fridge, a 90 gallon beverage fridge, and an espresso maker.
The first chef to take a turn captaining the Lion Bistro will be Sven Chartier, chef of Saturne and Le Clown Bar.

pe
Source:: 95 Octane