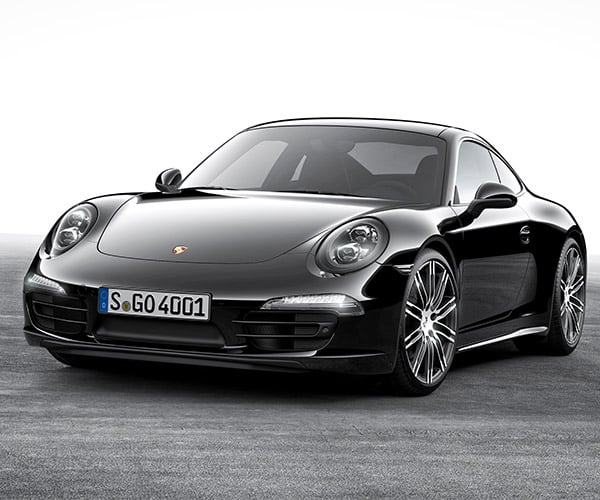 The Porsche 911 is one of the longest running success stories in the automotive world. It's not a cheap sports car, but they have sold in droves around the world and it is one of the best sports cars around. A new version of the 911 has landed in Europe called the 911 Carrera Black Edition.
The car is only offered in black (inside and out) and packs some nice hardware into a package for a discount. The car gets a base 350hp 3.4L flat-6, dynamic LED headlamps, 20-inch 911 Turbo alloy wheels. Heated seats in the front keep passengers comfy and the car has Bose surround sound and a slew of other features.
The 911 black edition will be offered in coupe or roadster versions with the package giving you about $10,000 in features for only $2500 in coupe form or $3500 in convertible. We don't know if Porsche will bring the Black Edition to the US yet.
Source:: 95 Octane