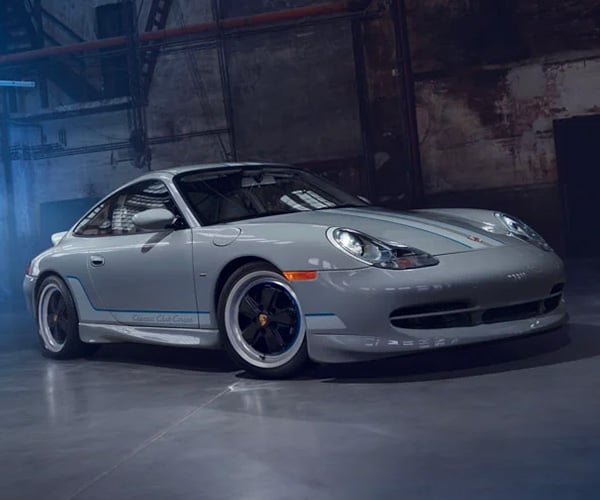 Porsche has fully revealed a car that started life as a run-down 1998 911 Carrera. Porsche completely restored the car with cooperation from the Porsche Club of America. To signify the car's rarity, the freshly-restored 911 Classic Club Coupe wears a badge on its dash reading "No, 001/001."
While the car started as a standard 911 Carrera, the restoration used the chassis, brakes, and engine from the 996.2 911 GT3. That particular version of the 911 GT3 was the first available to purchase in the US. It was repainted in a sleek Sport Grey Metallic with stripes done in light Sport Grey Metallic and outlined in Club Blue.
Another unique feature of the car is the double-bubble roof design. Roofs of that type are used by race drivers who were tall and needed additional clearance for their helmets. The vehicle also features a duckbill spoiler and custom Fuchs-style forged aluminum wheels. The restoration also completely redid the interior, giving it modern conveniences while retaining the retro style.
Source:: 95 Octane