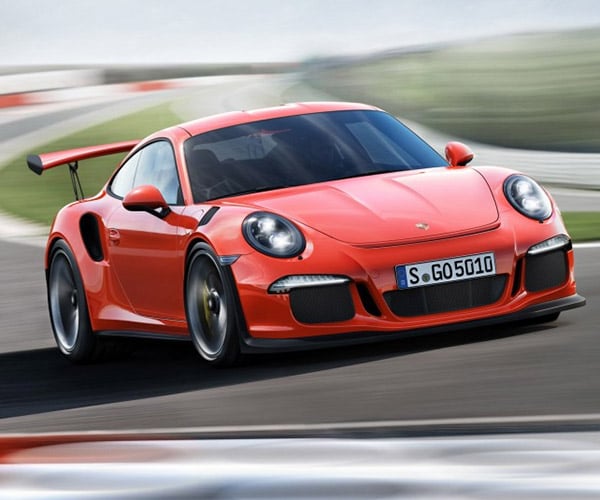 Good news for Porsche fans this week; we no longer need to look to rumors to know what the Porsche 911 GT3 RS will pack under its rear deck lid. The car has now gone official and it is just as bonkers as we hoped. This will be the ultimate street-legal track day 911.
The flat-6 packs 500hp and 338 lb-ft of torque, right in line with the rumors that kept swirling the last few months. The car is only available with a 7-speed PDK at launch. Rumors continue to suggest that a manual may be added later. I think in this track car with speed and fast laps being the ultimate goal, I could certainly live with the PDK. It's also got rear-axle steering and torque vectoring to help it around corners like a go kart. Porsche also managed to strip 22 pounds from the weight of the GT3.

The GT3 RS is capable of hitting 60 mph in 3.1 seconds and it can run a quarter mile in 11.2 seconds. The car can hit 193 mph if your straight is long enough, and managed to go 'round the Nurburgring in just 7:20. The car will roll out with Pilot Sport Cup 2 tires and features center lock wheels. This much awesome will set you back $176,895(USD) with deliveries starting in July.
Source:: 95 Octane