By Paul Strauss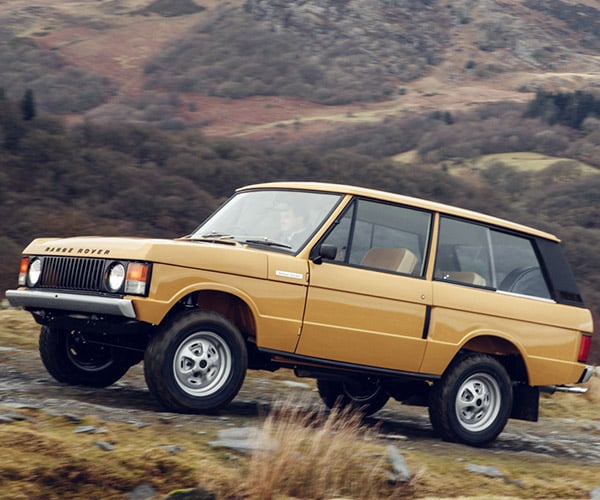 The 1970s were arguably the most iconic era for Range Rovers' SUVs. The rugged British off-roader was the epitome of minimal and practical design, with its boxy, but never boring looks. Range Rovers from this era are some of the favorites and most valuable out there for collectors.
Now, Land Rover's Classic division has announced a new program which will allow buyers to purchase Range Rovers from the 1970s, painstakingly restored by skilled mechanics. No detail is spared, and the completed vehicles look as good and function as well as the day they rolled off the assembly line.
You can watch a brief time-lapse of the restoration of the first Range Rover Reborn, a 1978 model in Bahama Gold, in the video below:
Prices for vehicles will start at £135,000 (~$169,000 USD). There's no word on if they'll be available outside of the UK, but it sure would be awesome to start seeing some of these turn up on (and off) the roads here in the States too.
If you're fortunate enough to be attending Salon Rétromobile 2017 later this month in Paris, you can see the first vehicle in person.
The post Range Rover Reborn Brings Back 1970s Classics appeared first on 95 Octane.
Source:: 95 Octane