By Paul Strauss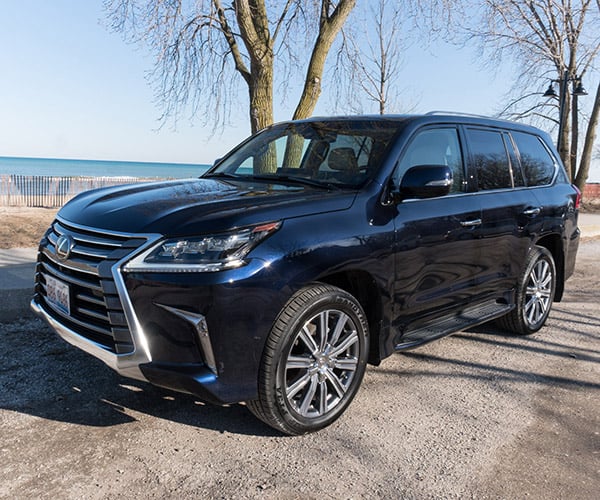 The idea of spending more than $90,000 on a vehicle you're going to use to haul kids and groceries in isn't exactly something most of us would consider doing, nor is it the kind of money most of us would spend on an off-roader. The question is if a single vehicle that's versatile enough to be a family hauler, an off-roader, and a luxurious executive limousine is worth that kind of scratch. I recently spent a week with the 2017 Lexus LX570 to find out.
Measuring in at 200″ long, the LX570 is a full-size SUV by every definition, offering seating for up to eight. Its boxy and tall shape is bold, if not exactly sleek, with a linear spindle grille up front that's every bit as menacing as Darth Vader or a Cylon's helmet. In other words, if you see this big SUV approaching in your rearview mirror, you'll get out of its way, and I like it that way.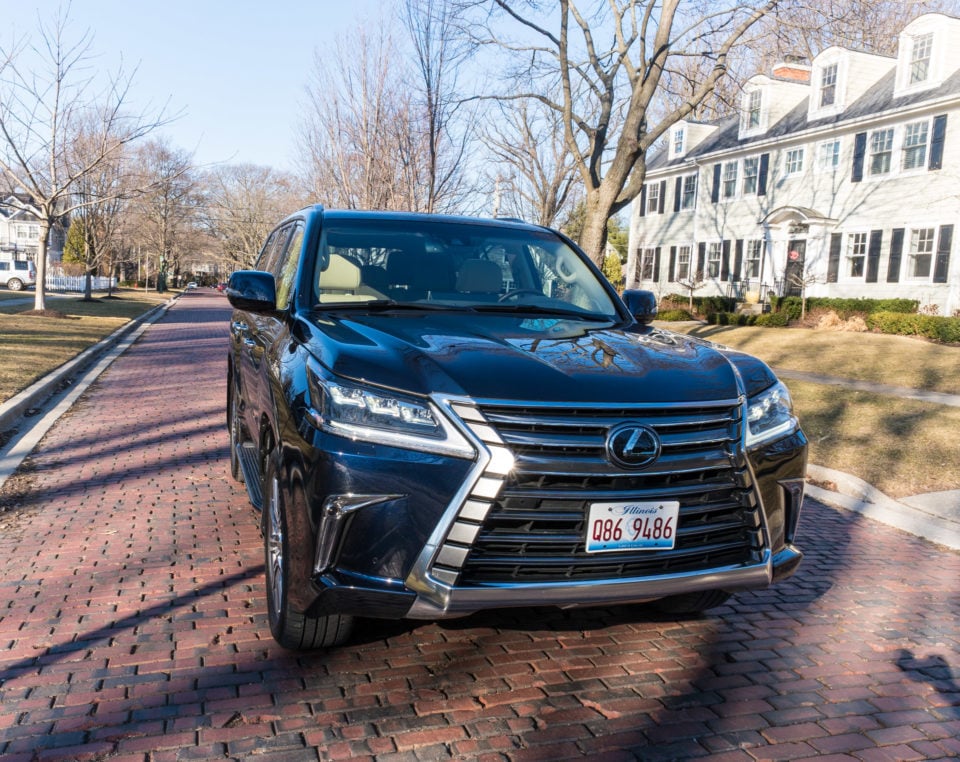 That grille is flanked by angular LED running lights, which surround a trio of nifty staggered lights that form little "L" shapes underneath the headlamps.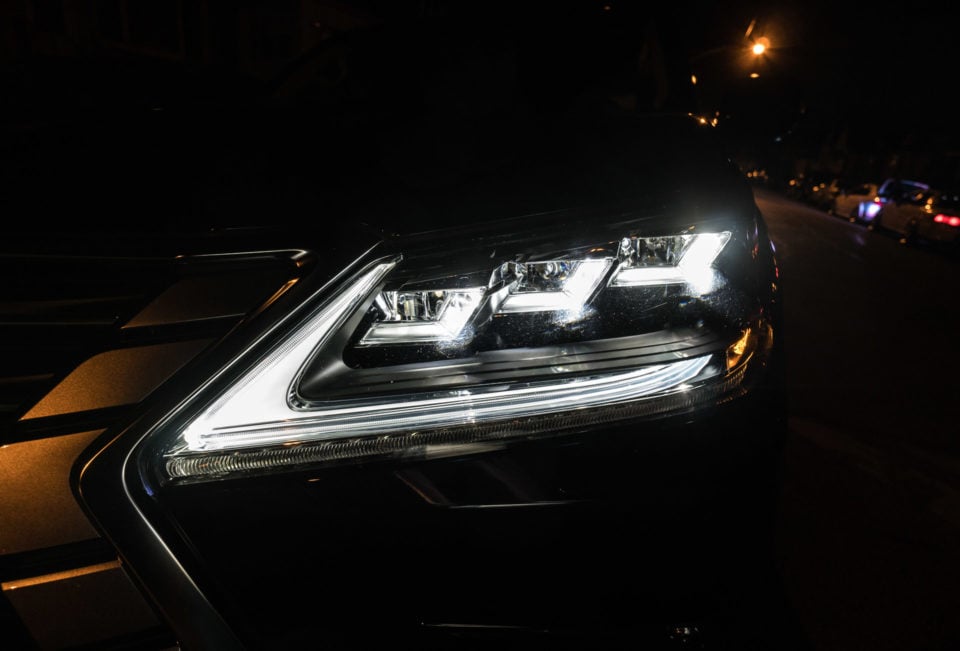 Under the hood, you'll find a big honking 5.7-liter V8 that pushes out 383 horsepower and 403 lb-ft. of torque. Combined with an 8-speed automatic gearbox, there's plenty of power to push along the LX 570's hefty 6,000 pounds of heft. That said, fuel efficient, it's not. I averaged about 14 mpg during my week of mixed city/suburban driving with the LX.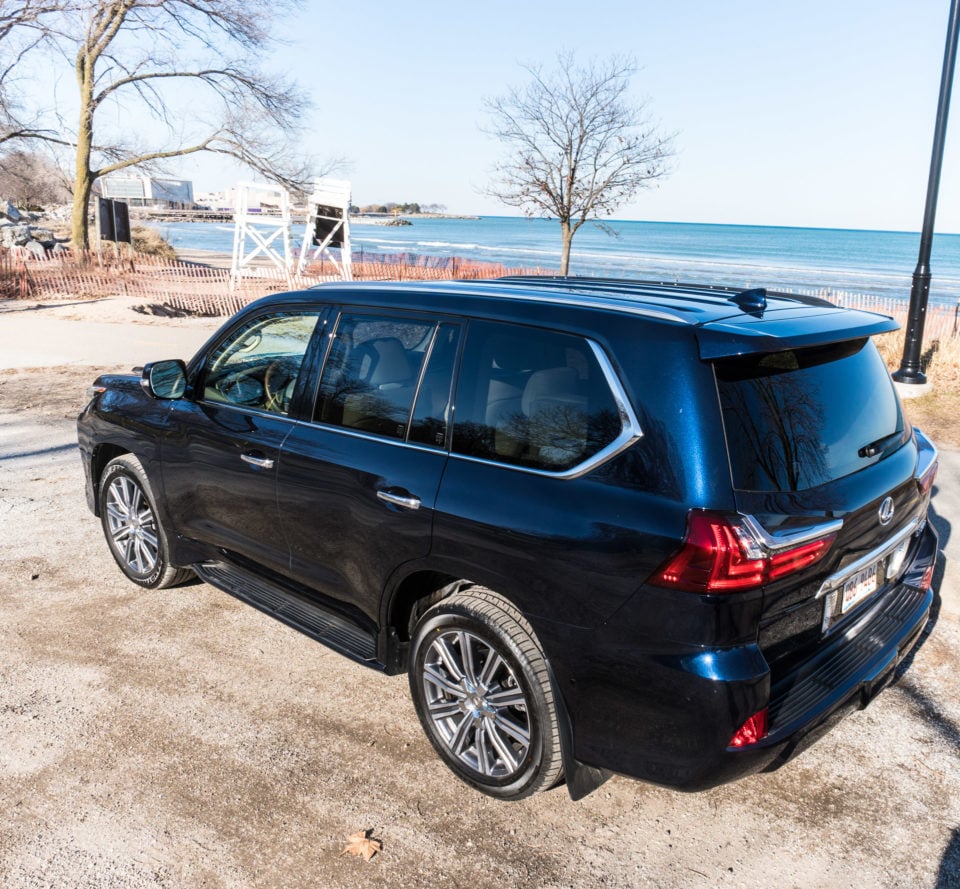 Despite being a comfy and elegant SUV, the LX 570 offers plenty of capability for varied terrain, and even off-roading. It packs full-time 4-wheel drive low range gearing, an electronically-locking Torsen limited-slip differential, multiple terrain handling modes, as well as Toyota's excellent Crawl Control system, which acts like an off-road cruise control, letting you focus on steering on challenging and rugged terrain. Combined with its air suspension system, ground clearance can be automatically raised to provide up to 11.9″ of ground clearance based on the terrain. The system can also be used to lower the vehicle for easier entry and exit, and increased stability at highway speeds. The LX can also tow up to 7,000 pounds.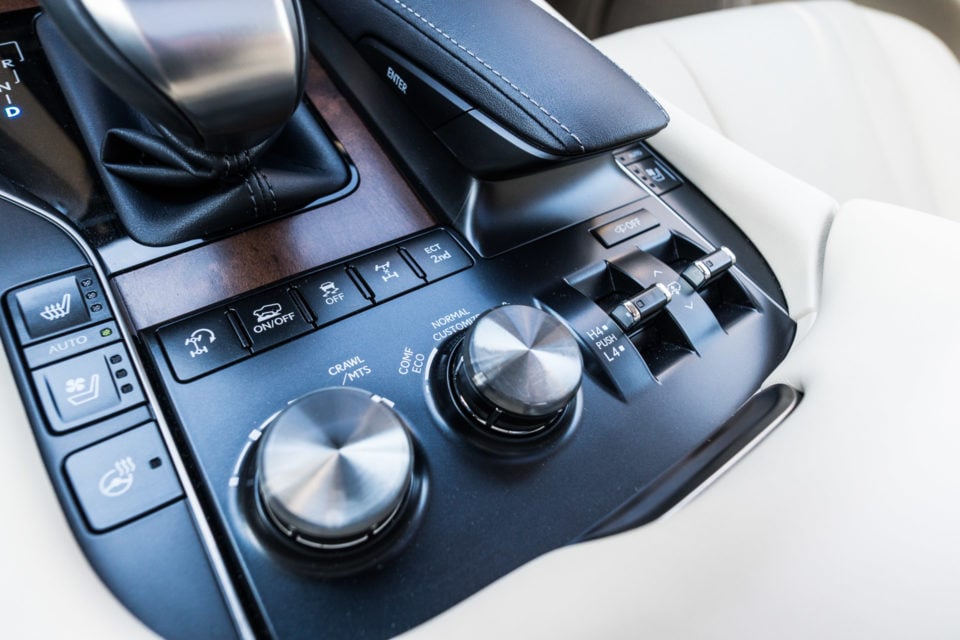 The smallest wheels you can get the LX 570 with are big 20-inchers, and my review loaner was upgraded to the even more ginormous 21″ alloys. These look slick and substantial, wrapped in sporty Dunlop GrandTrek tires, though if you want to take the LX off-road, I might recommend the smaller wheels, along with more rugged tires. That said, the GrandTreks help provide an extremely smooth and quiet ride, despite the massive wheels.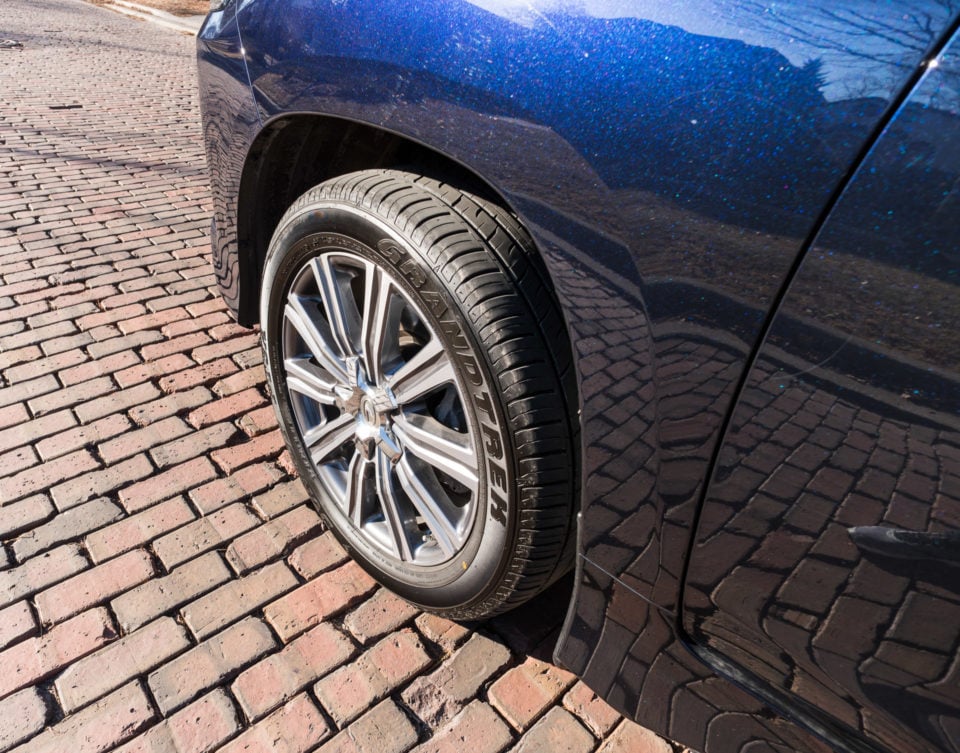 Overall ride quality is excellent, aided in part by the adaptive variable suspension with air support. The electric power steering automatically adapts based on speed, though it's definitely designed for those who like light and easy steering. Thanks to ample quantities of insulation and very good fit and finish, the interior is extremely quiet at any speed. It's still a very tall vehicle, and built on a fairly old architecture, so there's definitely some body roll when cornering, but the suspension system does a pretty solid job keeping things under control.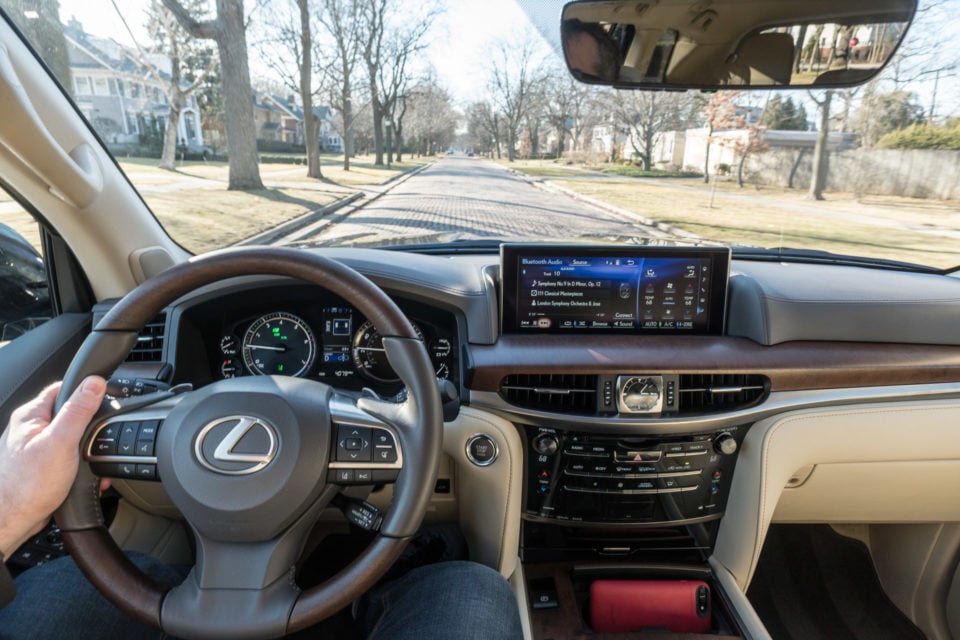 Inside, the LX 570 is packed with premium finishes, with lots of real wood trim, and can be upgraded with semi-aniline leather seating surfaces. The front seats can be equipped with automatic heating and ventilation for added comfort. Virtually every surface that isn't wood is softly padded, providing an elegant and upscale feel. There's a standard power moonroof, though unlike some competitors, there's no panoramic roof available.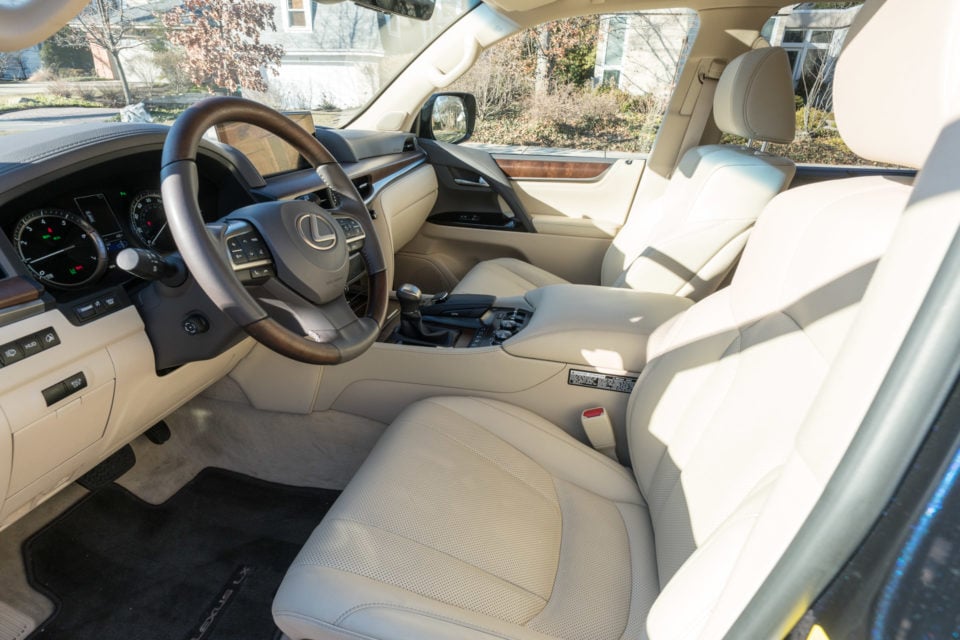 The seats offer great comfort for long trips, with plenty of support and padding in all the right places. Headroom is good no matter which row you're in. The middle row offers good legroom for adult passengers, while the third row is definitely more cramped, and best suited for shorter passengers. Heat and ventilation are available for the second row, while heat alone can be had in the third row.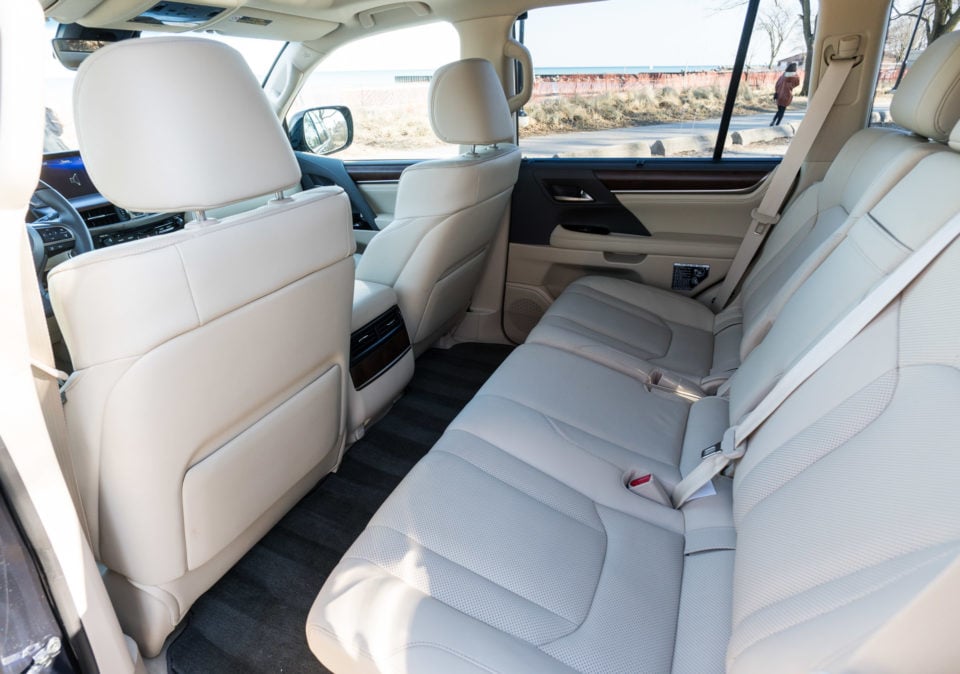 The third row can be tricky to get in and out of, even when sliding one of the middle seats forward. This isn't unusual for 3-row SUVs because the row is invariably behind the C-pillar.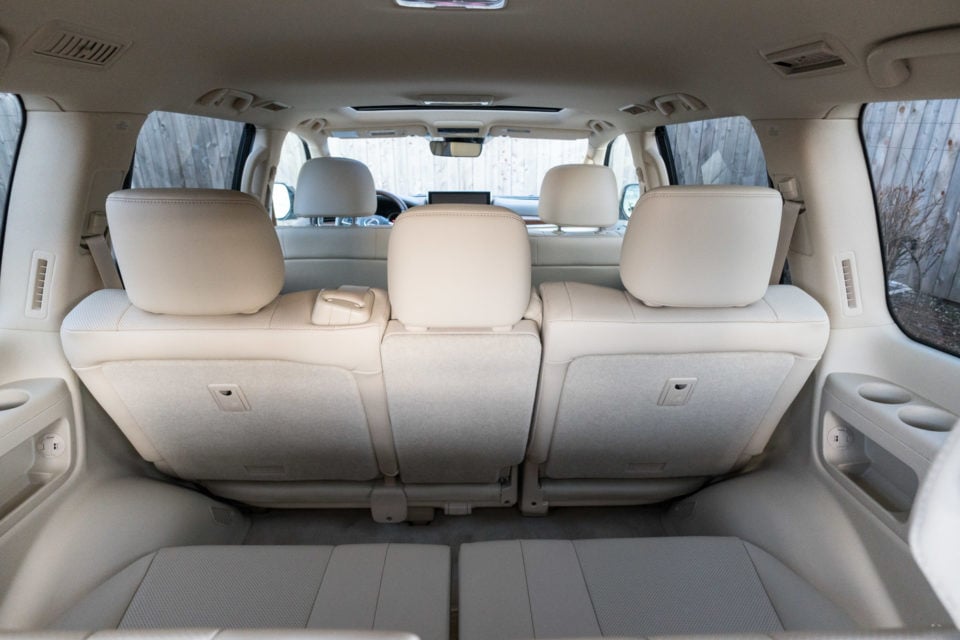 The seats are easy to move and fold out of the way using conveniently placed buttons, and offer a good number of configurations. The second row can be slid independently in a 60/40 configuration, while the back row can be folded up in a 50/50 split.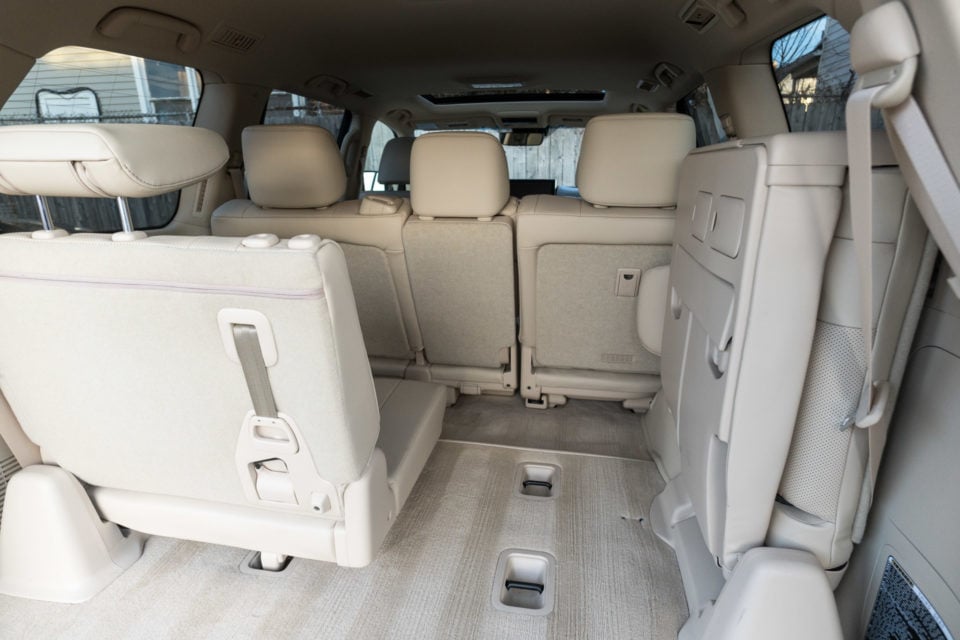 One major downside to the layout is that the rear seats don't fold into the floor. Instead, they fold up towards the walls of the cargo area. Sadly, this greatly diminishes the width of the cargo area. You'd be hard-pressed to carry a big screen TV or even a bicycle in the back. Even with the third row folded up, there's a less than stellar 45 cubic feet of storage. It's fine for transporting luggage or groceries, and the height is excellent. On the other hand, with the third row in use, there's just 15.5 cubic feet of cargo space.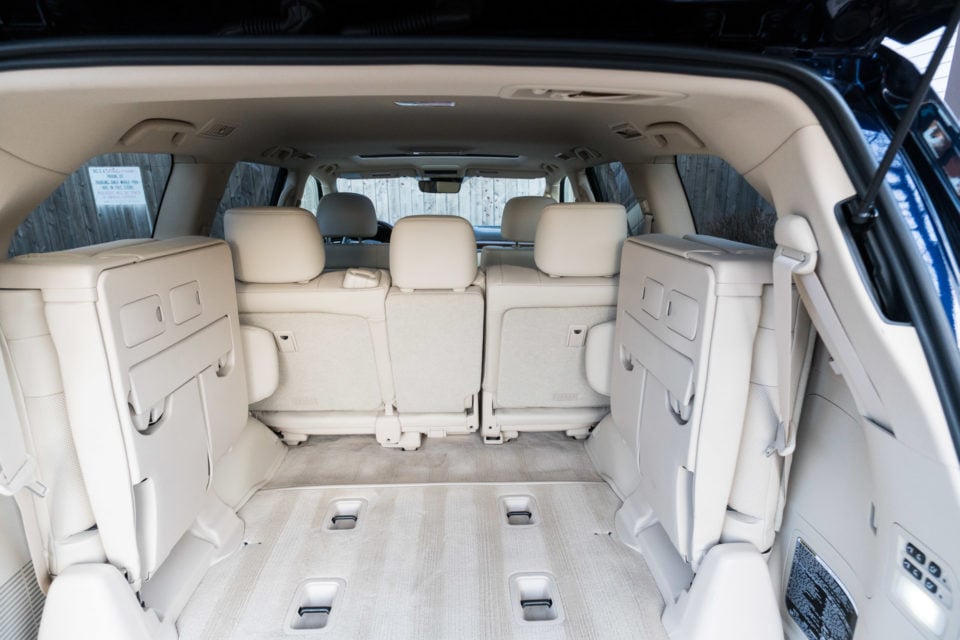 Up front, there's a large and easy to read 12.3″ widescreen display for navigation, entertainment, and climate control displays, and it does a good job performing all the basic tasks you expect from a modern infotainment system. That said, it's still hampered by Lexus' twitchy remote control puck. I still don't get why Lexus doesn't just go with a touchscreen – at least as an optional input method. Fortunately, the 4-zone climate control and media still have physical knobs and buttons, which makes accessing these core features easy and intuitive. Speaking of climate control, the LX is the only vehicle I've ever been in with a "Climate Concierge." While I was hoping that it might serve up a cup of hot cocoa on a brisk Chicago winter day, it turns out that it simply offers a shortcut to set all of the climate zones and seats to "auto."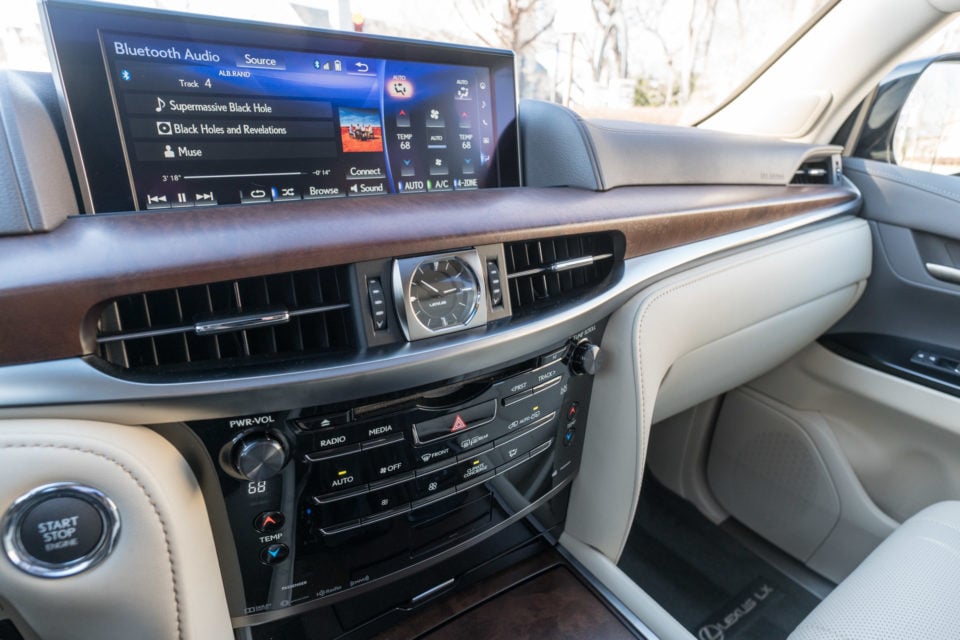 There's lots of modern tech available in the LX 570, including full-speed adaptive radar cruise control, blind spot monitors, a color heads-up display, automatic high-beams, lane-departure alert, and pre-collision safety which can help increase brake force or apply emergency braking prior to an impact. The full surround camera setup is particularly helpful when maneuvering such a large vehicle in and out of tight spaces. There's also a multi-terrain option for the camera system which can display the underside of the LX, along with tilt angle and wheelspin information to help navigate off-road.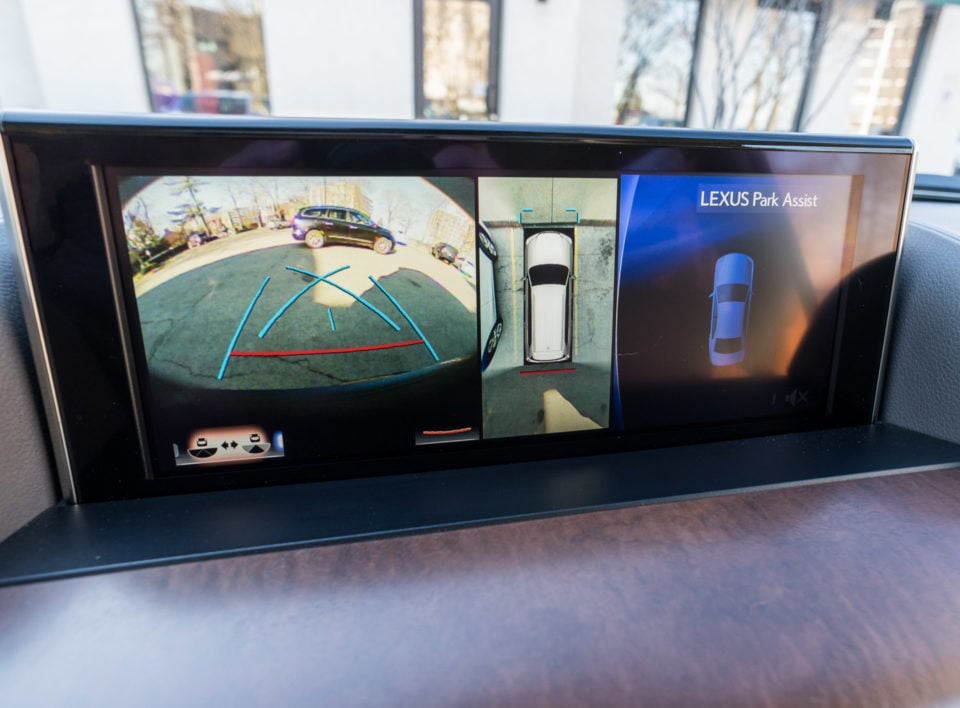 The Lexus LX 570 is a bit of an unusual beast if you ask me. With a base price north of $89,000, it's limited to a very exclusive audience, and offers a mix of features that not everyone will use. It's quite luxurious, and certainly capable, but it's got some unfortunate limitations in terms of cargo capacity, reducing its versatility. On the other hand, it's got plenty of space for passengers, and lets you transport five adults and three kids in comfort. That said, if you don't anticipate the need to ever transport more than four passengers, I think the Lexus GX 460 Luxury is a better all-around vehicle. It's got most of the same comfort and off-road abilities, – minus just a couple of the modern tech bells and whistles – more useful cargo space, and costs $20,000 less.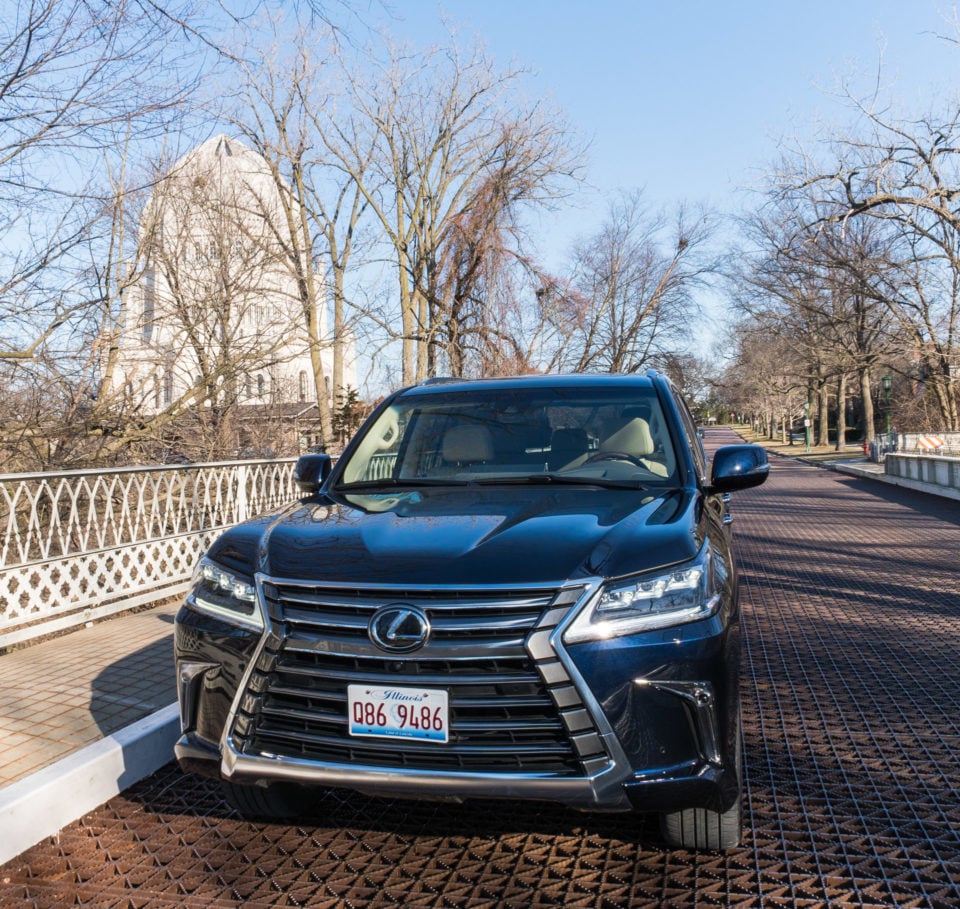 Source:: 95 Octane