By Paul Strauss
This post brought to you by Spray Nine. The content and opinions expressed below are that of 95octane.
I recently got my hands on a bottle of Spray Nine Heavy Duty Cleaner/Degreaser to see what it could do with tough automotive grease and grime. My subject of choice? The wheels on our two family vehicles – both of which I let get nice and dirty after I skipped car washes for about a month beforehand.
My Jaguar has these black gloss wheels which have a tendency to take on a gritty, matte appearance from road dirt and rainwater. A few spritzes of Spray Nine, and a few minutes wiping them down with paper towels and a rag, and the wheels looked as shiny as the day they left the dealership. It did a great job eating through grease and grime like it was nothing.
In fact, my wheels are now shiny enough that I can see my reflection in them. Now if only Spray Nine could cure the road rash from that time I curbed my wheels parallel parking. Oh well, you can't have everything.
My wife's Range Rover has these wonderful bright silver aluminum wheels that remained bright silver for approximately five minutes after we left the car dealer. They have all of these little nooks and crannies which collect dirt, brake dust, and generally nasty grime, and look filthy on a regular basis.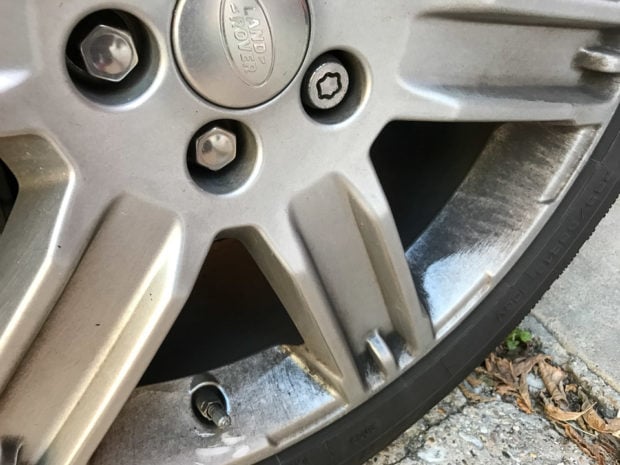 Just like it did with the black wheels, the Spray Nine made quick work of weeks' worth of crud. Even the thick layers of filth deep inside the wheel wells, which has been building up for a couple of years, came off without much effort. Seriously, Spray Nine punches through grime like a prizefighter.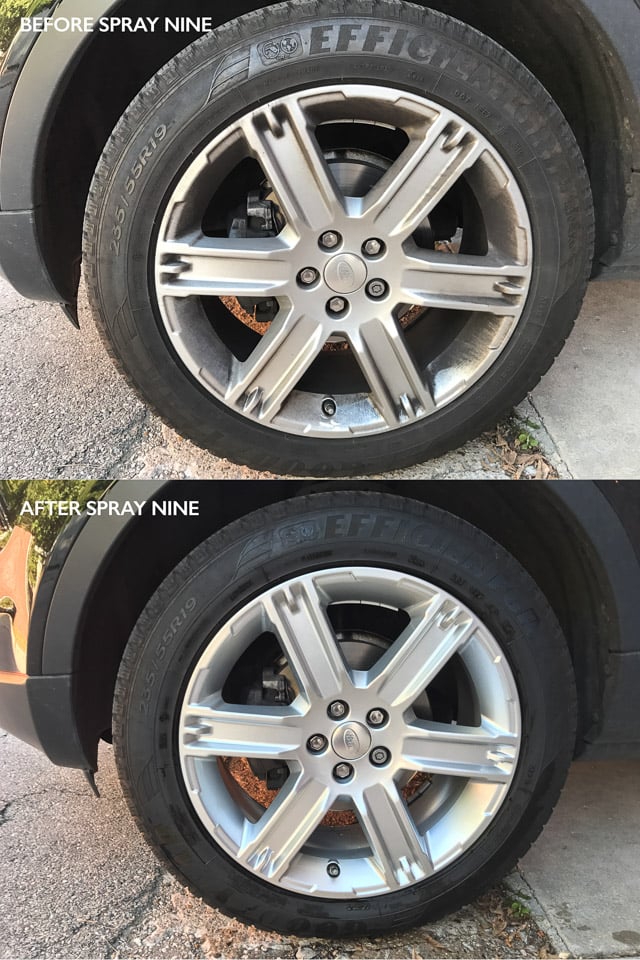 The end result are wheels that look the way they were intended. I need to get in the habit of spraying them once a week with Spray Nine to keep them looking this good.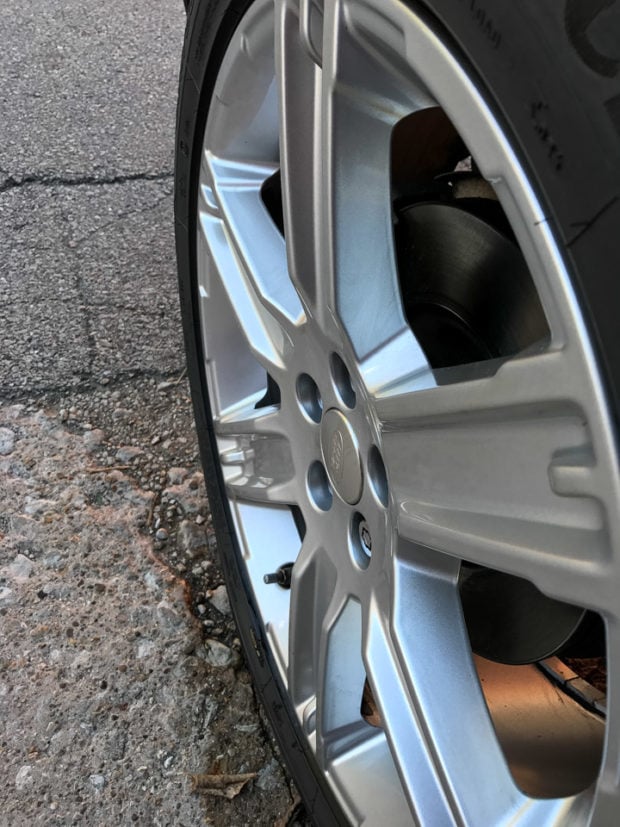 Spray Nine's formula is designed to remove dirt, grime, grease, mold, mildew, and even kill viruses. It cleans everything from car engines and dashboards to wheels, vinyl tops, door panels, and more. It also doubles as a household cleaner, so you can use it to clean your patio furniture, bathroom fixtures, BBQ grill, ceramic tile, pool areas and much more. It's also bleach and corrosive free. If you've got a problem with lots of tough dirt, grease, or grime, Spray Nine is a great solution.
See what Spray Nine Heavy Duty can do for you. Take the Spray Nine Challenge.
Source:: 95 Octane