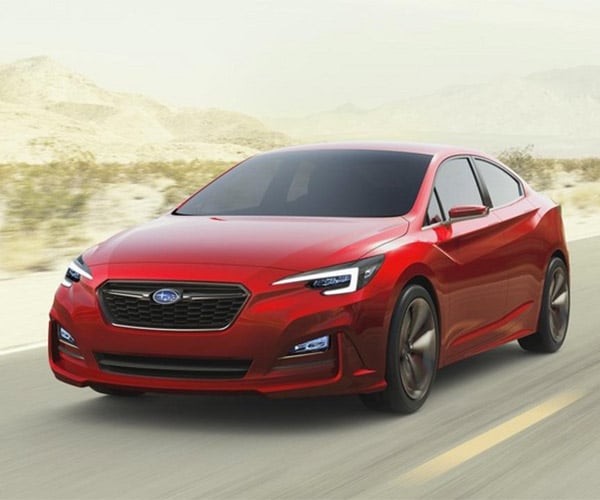 Sure, Subaru makes and sells Impreza models that aren't the awesome WRX, but the enthusiast in me doesn't care about those cars. Take, for instance, this Subaru Impreza Sedan Concept that debuted at the 2015 LA Auto Show. Sure, it's not a WRX, but all I see is a hint at what the next generation WRX will look like.
The concept looks fantastic and a natural evolution from the current model with more streamlined features. Subaru designers joined the front, sides, and rear of the car in a seamless form to create a solid and muscular look, though that approach probably would be impractical for a production car. The concept also has an integrated rear spoiler and functional front valance.

The car looks fantastic; I look forward to seeing a production version. One key thing I don't see are door handles. How exactly do the doors open, a remote? Any production version of this car would likely have normal door handles, but concept cars often take these sort of liberties with reality.
Source:: 95 Octane