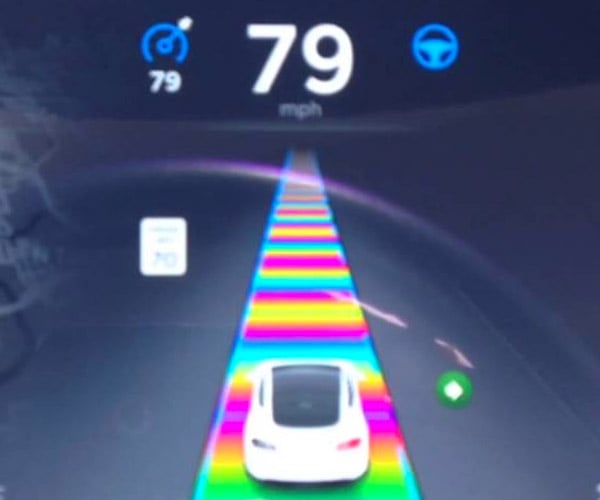 Anyone who has played Mario Kart will immediately recognize the rainbow road that is on the screen inside this Tesla Model S. This is the latest Easter egg that's been discovered, something that's becoming common with Tesla updates. It's pretty cool that Tesla keeps putting in the effort to make their cars fun.
This rainbow road Easter egg was found on display version 2.16.17 P85D. Word is that to access the rainbow road you have to pull the cruise control stalk four times in quick succession after activating autopilot.
I wish you could get a setting that makes this rainbow road show on the screen at all times so you don't have to activate it each time. Also, it needs more banana peels.
Source:: 95 Octane