By Paul Strauss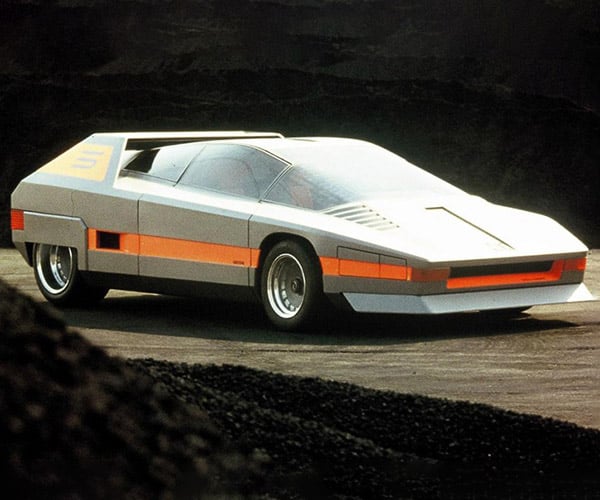 If there's one thing that I can say about the 1970s, it's that the decade gave us some of the coolest wedge-shaped cars ever designed. One such example is the Alfa Romeo Navajo, a concept car designed by famed Italian coachbuilder Bertone. The car looks like it could have been dropped straight into a science fiction film with its sharp angles and bubble-shaped canopy. I'm also a sucker for pop-up headlights.
Shown at the 1976 Geneva Motor Show, this futuristic concept car was custom built atop the chassis of the Alfa Romeo 33 Stradale, a gorgeous mid-engined sports car with curvaceous lines that are the complete opposite of what you see here. However, Bertone stretched its chassis a bit to suit the design. Still, it only measured 149 inches long – five inches shorter than a current-gen MX-5 Miata. Aerodynamic rear wheel covers and a trapezoidal rear wing made the Navajo look like a sci-fi fighter jet from the side. Seriously, this car looks like a 4-wheeled version of Star Wars' X-Wing Fighter or Battlestar Galactica's Viper, though it pre-dates both of those sci-fi spaceships.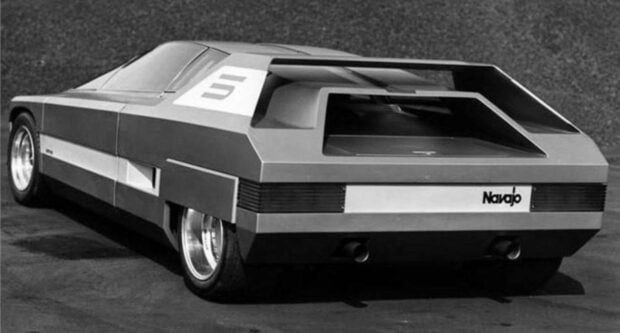 Under those double-decker trapezoids was the same mid-mounted V8 as the 33 Stradale, a tiny 2.0-liter fuel injected engine that made 227 horsepower.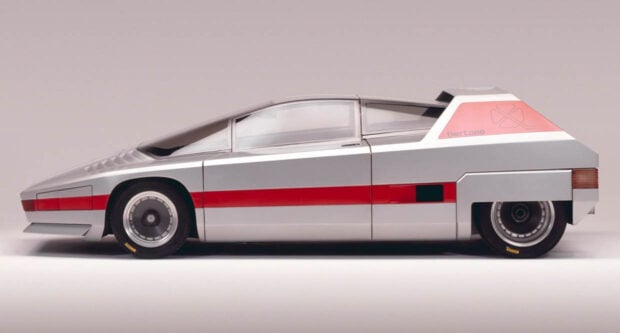 Its cockpit featured a simple, driver-focused design, while its minimalist steering wheel had was attached to its shaft only on one edge – a look that's both slick and made it easy to read the car's gauge cluster. One innovative design touch was how the center console didn't take up floor space between the front seats and instead had a floating cantilever design.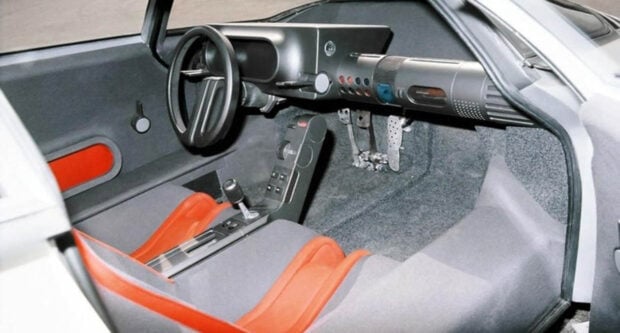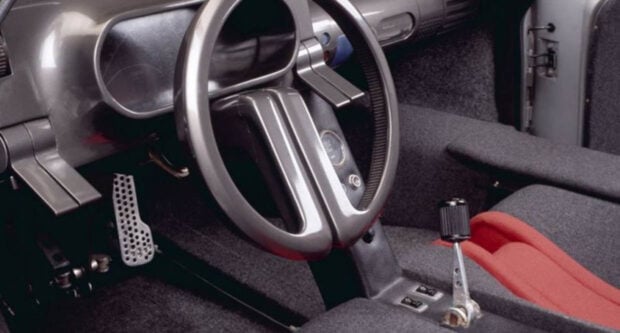 While I'm not sure if they actually functioned, the front splitter and top of the rear spoiler were designed to deploy and adjust automatically based on speed, a common feature on modern sports cars, but not something you'd expect back in 1976.
Apparently, the one-off Navajo ultimately made its way into Alfa Romeo's historical collection, though I'm not sure if it's part of their museum collection that's open to the public in the Arese district of Milan, Italy. I'd sure love to see this unique specimen in person if it's still intact.
[via Cassette Futurism]
Source:: 95 Octane