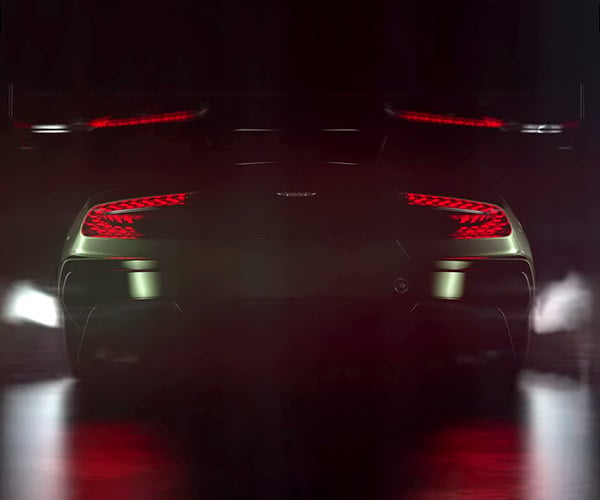 I personally am not easily excited by teasers. Even if the car is something I'm really excited about, my reaction is usually just a sarcastic "Oh wow! It has at least one wheel and some headlights… never saw that coming." They're almost never terribly engaging and never present enough information to actually build excitement. There is one exception, and I have Aston Martin to thank.
Here's how it went down:
FADE IN
INT. STIRLING'S OFFICE
Stirling is checking his email while petting his cat, who usually sits to the left of the keyboard while he works. The left two inches of his laptop's screen are cracked and in a rainbow of colors.He gets an email from Aston Martin PR about a second video teaser for the upcoming Vulcan.
STIRLING (INTERNAL MONOLOGUE):
I'd usually just delete this, especially since we got another teaser the other day,
but I haven't found anything to write about yet and I need to leave soon.
The video starts playing on his laptop.
STIRLING (INTERNAL MONOLOGUE):
Ooooh, dramatic music that's in every teaser and most action movie previews.
Well, the butt looks like an Aston. Is that a wing or a weird reflection?
The Aston revs on screen, spitting large bouts of flame out of the side exhausts.
STIRLING (ALOUD)
Holy crap!
STIRLING'S WIFE (FROM OTHER ROOM)
What was that?
Yeah it was a teaser so good it got a genuine exclamation out of me, and inspired me to write one of the defining screenplays of my time. I'm submitting it to the Cannes Film Festival as you read this.
Source:: 95 Octane