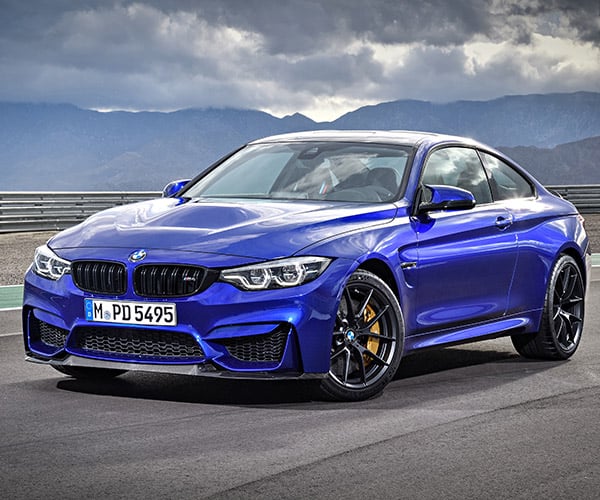 BMW has unveiled a new limited run version of the M4 coupe called the M4 CS. This car is meant to sit in the M4 line between the M4 Competition Package and the M4 GTS. The sports coupe has a 3.0-liter V6 engine making 460 hp via twin turbochargers. The M4 CS reach 62mph in just 3.9 seconds, with an electronically-limited top speed of 174 mph. BMW says the car lapped the Nurburgring in an impressive 7 minutes, 38 seconds.
The transmission is a 7-speed M double clutch. It has its own oil cooler and can be manually shifted with the steering wheel paddles. The M adaptive suspension is basically the same as the one in the M4 Competition Package. Michelin Pilot Sport Cup 2 tires are standard, but best suited to track driving. Michelin Sport road tires can be ordered on the car at no additional cost if you'd prefer not to spin out the second the first drop of rain hits the pavement.
Inside, you get cool looking M Sport seats wrapped in leather and alcantara, and BMW says they custom adapted the sound system for the "signature acoustic demands" of the car, whatever that means.
The BMW M4 CS is priced at 116,900 (EUR) – or about $125,000 (USD). No word on if the car will be available outside of Europe yet.
Source:: 95 Octane