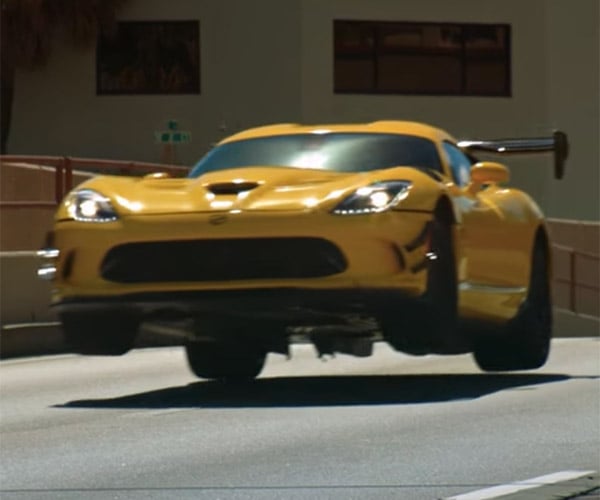 If you like car chases and Vipers, you need to watch this Pennzoil commercial. It's called The Last Viper and it is awesome. Director Ozan Biron's latest commercial starts with a reward offered for the the very last Dodge Viper, which has been stolen.
A hooded Rhys Millen finds the Viper ACR in question, and proceeds to drive the living hell out of it as he steals it back from the thieves. There's no annoying music or sound effects for most of the video, only the sound of a Viper destroying tires and moving out fast. Normally, I'm not such a big fan of the V10 sound, but I rather like the sound of the Viper in this video.
The flames spitting out the side exhaust ports is awesome.
Source:: 95 Octane