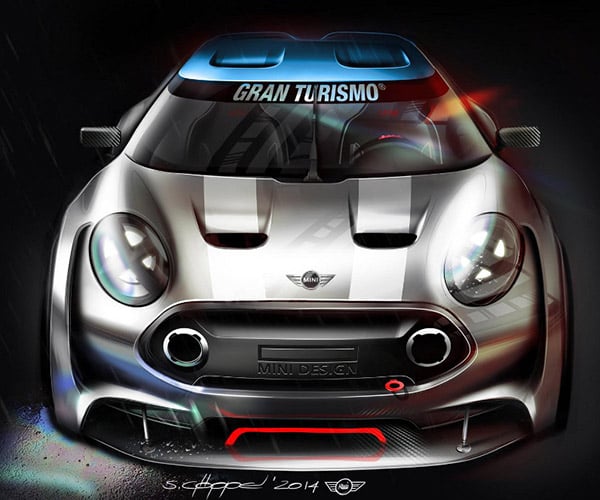 I have a dream car, and it keeps getting teased and rumored but it never quite seems to happen. I want a sleek little two door hatchback (or three-door if you're reading this from Europe). Something small and attractive that's easy to maneuver in tight spaces and real life. A body like a Mini Cooper, VW Scirocco, or Hyundai Veloster is perfect. It can seat some friends in a pinch and I can put some serious cargo in it, thus reducing the number of times I have to rent a pickup truck and the likelihood that I'll break down and buy one. Moreover, this imaginary car is also packing a turbocharged four pot that would put out at least 300 horsepower to all four wheels.

I was hoping that the Mini WRC car would be this, but then it was a Countryman. I was hoping the new WRX would have the sleek body that it deserves, but it sure doesn't. I was hoping that the rumors of an AWD Veloster with a GRC tie-in would pan out, but they didn't.
This, if it weren't a digital only concept for Gran Turismo, would be perfect. It's the Mini Vision Gran Turismo Concept and it's a 395 horsepower AWD Mini with crazy aero and a Clubman's barn doors because why the hell not? I love it, and think this needs to go to production.
Source:: 95 Octane