By Amos Kwon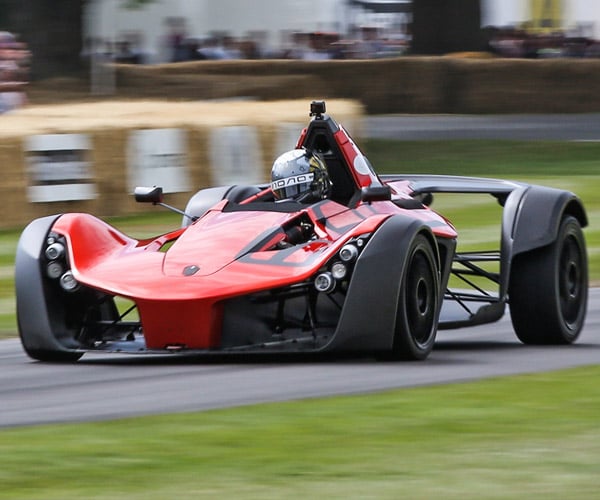 We can't all be affluent enough to buy a dedicated track toy, but should we ever hit it big, the spectacular
We can't all be affluent enough to buy a dedicated track toy, but should we ever hit it big, the spectacular BAC Mono is high on our list. In clear case of more is more, the open air racer now delivers a big power increase from 283 hp to 309 hp from its 2.5-liter Mountune engine.
Thanks to a displacement increase from the original 2.3-liter four cylinder Ford Duratec by Cosworth engine and its super-light 1,278 lb curb weight, the new BAC Mono will launch to 60 in just over two and a half seconds and top out a 170 mph. Talk about wind blown hair. Just to put things in perspective, here's a classic Jeremy Clarkson bit behind the wheel of a prior-gen Mono:
The carbon-fiber bodied race car also benefits from a brand new, ultra-responsive drive-by-wire throttle, customized seat and steering wheel that's catered to the owner and upgraded interior digs for truly discerning weekend racers. Briggs Automotive Company in Liverpool, UK wants to spread their gospel of speed across the globe, and now there's even more reason for car-lovers and race fiends to help with that message.

Source:: 95 Octane