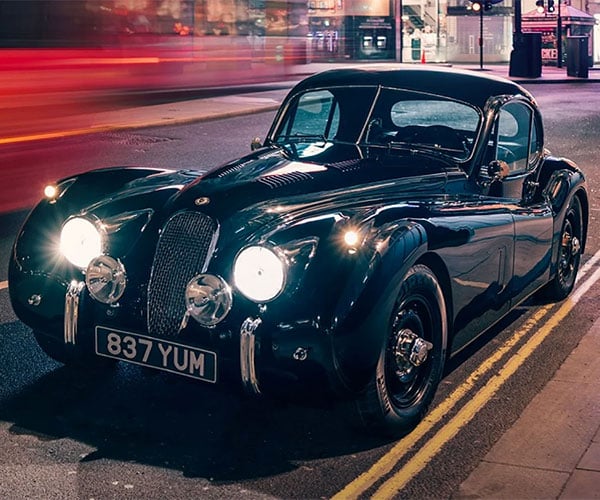 There's a lot to be said about mixing classic old school cars with modern electric powertrains. Take this vintage Jaguar XK120. It is a beautiful car that would've originally had an inline-6 engine under the hood. The gang over at Lunaz Designs removed the original powertrain and converted the car to electricity.
The company says that they source a limited number of vehicles, some that are not functional, and breathe new life into the classic Jaguar. The cars are then fully restored to excellent working order with modern safety specifications.
The driving range for the electric powertrain of the electric Jaguar is a mystery. However far it will drive, it will certainly be a fun ride with the electric motors making up to 375 bhp and 516 lb-ft. of torque in the dual-motor configuration. That is a massive improvement compared to the original straight-six that made 160 hp and 195 lb-ft. of torque.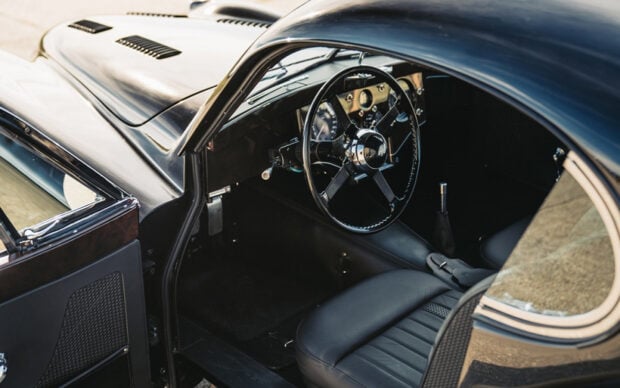 Other upgrades include anti-lock brakes, a modern suspension, LED lighting, and modern tires. The vehicle also features traction control, integrated Wi-Fi, and cruise control. The custom car appears mostly stock inside but does have a gauge for battery range in there somewhere. Pricing is a mystery, but it certainly looks like a high-end restoration/conversion.
[via JaguarForums]
Source:: 95 Octane