By Paul Strauss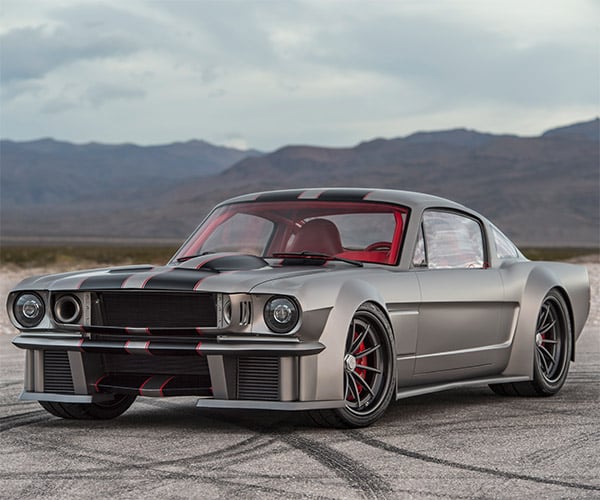 Car restoration purists avert your eyes. This tricked out 1965 Ford Mustang might offend your delicate sensibilities. On the other hand, those of us who can appreciate restomods will need to clean up the puddle of drool from our keyboards. I spotted this incredible build by Timeless Kustoms on the latest episode of Jay Leno's Garage, and just had to share it.
The amazing Vicious Mustang started out as a 1965 V6 Mustang Coupe, and after more than 10,000 man hours of blood, sweat, and tears, has been transformed into an incredible modern sports car. It now has a 5.1-liter Ford Aluminator engine, with twin turbochargers and a Magnuson supercharger, which combined produce over 1,000 horsepower – at the wheels. Yes, they're gonna go through some tires with this beast. An Aviaid 4-stage dry sump system ensures proper oil flow even in the most aggressive cornering.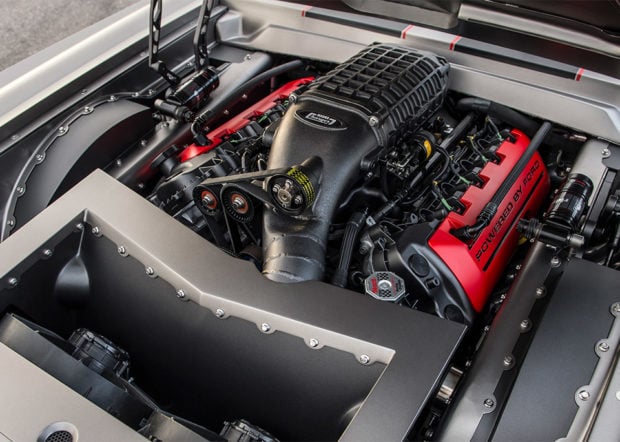 Many of the aggressive styling elements of the car – like the wide fender flares and low body work under the grille – are there to actually serve a purpose, from providing for the car's wider track width, and providing proper airflow to the engine. You've gotta love that Ferrari F430-inspired diffuser out back.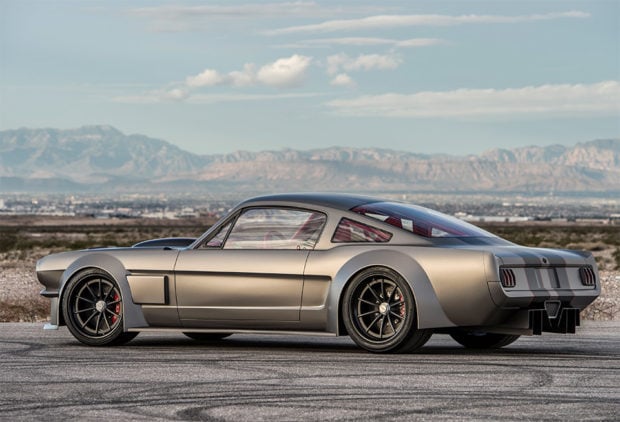 There's a proper independent, multilink rear suspension, along with Ridetech adjustable coilovers, and a front setup based on the Corvette C7. It rides on 19″ Forgeline centerlock wheels, wrapped in Kumho ECSTA V720 sport tires, and uses 15.5″ Brembo carbon ceramic brake rotors to help bring it all to a stop. The interior is equally dramatic, done up entirely in lipstick red, with Sparco sport seats and wheel, and a high-tech ECU, data acquisition system, and digital display by MoteC.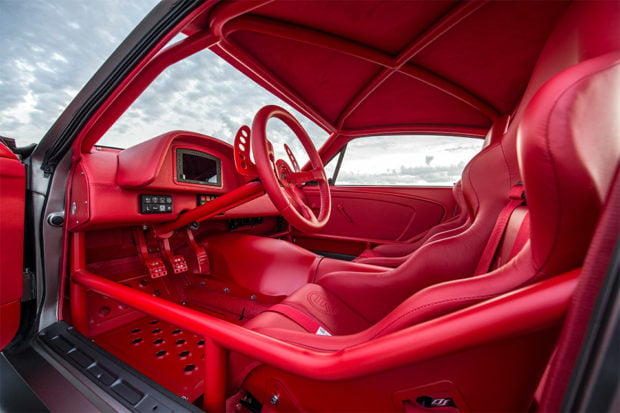 You can check out much more detail on the car in Jay Leno's video below (you can hear it start up around the 18:30 mark) as well as some running and dyno footage from the car's testing phase at Timeless Kustoms. Incredible build, guys!
Source:: 95 Octane